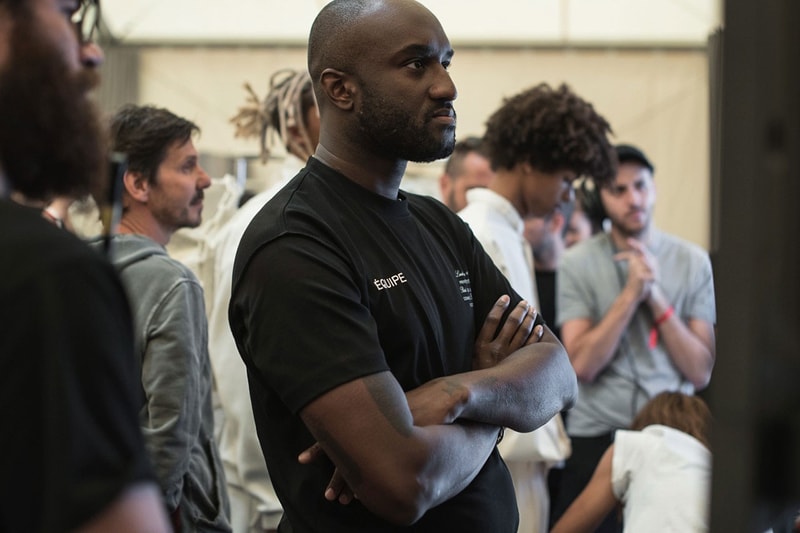 Virgil Abloh's label Off-White™ is being sued by a New York-based marketing and creative agency called OffWhite. The case — which was first reported by The Fashion Law — sees OffWhite Productions LLC claim that the brand's name is overly similar to its own federally registered trademark covering "marketing, product design and related services."
Overall, OffWhite Productions has filed claims including federal trademark infringement, unfair competition and common law trademark dilution. The company is hoping to be awarded monetary damages, and to bar Off-White™ from continuing its alleged infringement.
The design and creative agency also claims that it has been doing business under this name since the late 1990s, as well as operating a website since July, 2001. As reported in The Fashion Law, the claim goes on to accuse Off-White™ of "threatening to erect a commercial, branding and legal roadblock to the expansion of [OffWhite Productions'] business, including respect to areas of logical and forseeable expansion."
Additionally, OffWhite goes on to accuse the Milan-based label of "dooming" its "ability to make use of, develop and enjoy the benefits of the brand." Related to this, the case specifically focuses on SEO practices, public relations and "celebrity outreach campaigns," all of which have knocked OffWhite Productions' website from the top page of Google results when searching for OffWhite or Off-White.
Discussing the suit, The Fashion Law highlighted two key areas in which Abloh's brand was likely to succeed. Firstly, it highlighted that OffWhite's marketing services are unlikely to be confused with Off-White™'s products. The other major issue relates to trademark dilution, The Fashion Law states that Off-White™ the brand has almost definitely passed the threshold of being known by consumers, OffWhite is less likely to reach this level.
For more information on the case, head over to The Fashion Law website.
In related news, Virgil Abloh Instagram was hacked.
I, for one, am not so sure about the strength of this case … https://t.co/rQPsnkKk93

— Julie Zerbo (@ZerboJulie) July 10, 2019
Click here to view full gallery at HYPEBEAST