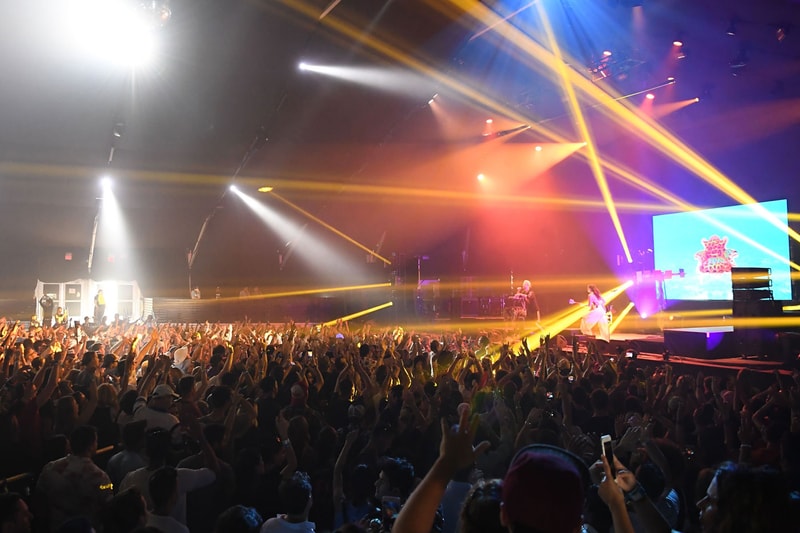 It's been revealed that the New York Police Department created the "Rap Unit," on-the-ground operations conducted by the department's Enterprise Operations Unit. According to sources, the special team organizes a weekly list of upcoming rap shows classified as posing a low, medium, or high risk for violence or drug-related incidents. Undercover investigators and officers are then planted at certain events to gather intelligence on individuals that are on their radar.
The unit's presence during Remy Ma's show at the Irving Plaza in March 2018 was one of their biggest moves, eyeing the rapper herself and apparent entourage member Jahmeek "Jah" Elliot. Ma, who is currently on parole, spent six years in prison after being convicted of shooting her friend in 2007 while Elliot is suspected of gang ties and 26 previous arrests. However, Ma's lawyer Dawn Florio claimed that the rapper has no connection to Elliot whatsoever. "Remy does not know Jahmeek Elliot. Never heard of him, doesn't know him," Florio said. "She does not travel in an entourage. She travels with her husband and security guards."
Other artists on the list include 50 Cent and Tekashi 6ix9ine. Both rappers had relations to Brooklyn's famed Club Lust, with 50 Cent scheduling a performance in 2016 and 6ix9ine being a frequent guest at the club. A sergeant from Patrol Borough Brooklyn South reached out to officers at the local 72nd Precinct regarding 50's appearance, although it's unclear if any action was made that night.
Florio heavily criticized the Rap Unit, calling them the "hip-hop police" instead. "My impression of the hip-hop police is they're this shadowy, specialized unit that conducts overly aggressive investigations." She added, "They're constantly stalking high-profile rap artists and monitoring their every move."
On the other end, NYPD spokeswoman Sgt. Jessica McRorie defended the unit's existence, claiming that it does not discriminate against rap. "The Enterprise Operations Unit focuses on venues or entertainers that have been connected with past acts of violence — regardless of musical genre. The primary goal of EOU is to anticipate, based on past incidents, where there is a significant likelihood of violence, and to take steps to prevent people from being hurt, or worse," she explained. She continued to credit the unit for its contribution to a number of major prosecutions, saying that it "continues to gather additional intelligence by responding to shootings and assaults that may occur at all kinds of entertainment venues."
In other music news, Billie Eilish is spending her third nonconsecutive week atop the Billboard 200.
Click here to view full gallery at HYPEBEAST