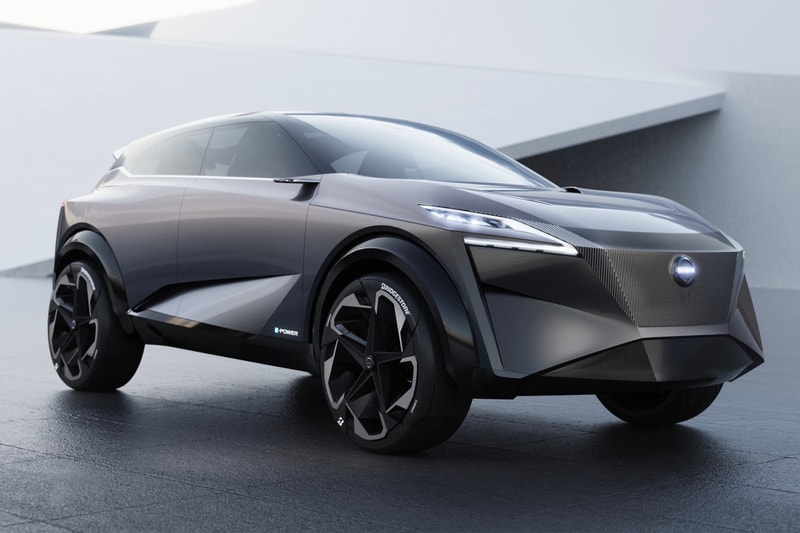 Over at the Geneva Motor Show, Nissan unveiled its latest crossover concept, the sculptural and sleek IMQ. The concept car is third in the line of vehicles designed under the IM (Intelligent Mobility) campaign. Different from the IMx and IMs, which are 100% electrically-driven, the IMQ is a hybrid, using Nissan's e-Power technology. Electric motors drive all four wheels, giving the concept car 335 horsepower and 516 pound-feet of torque. Instead of charging via a plug, the IMQ utilizes a 1.5L turbocharged gasoline engine which acts as a generator to charge the battery. The vehicle sits comfortably on 22-inch alloys, and the lack of a B-pillar allows the rear doors to open backwards, creating a large opening to the interior.
As futuristic as it looks on the exterior, the car also packs numerous high-tech gadgets. The instrument panel features a 33-inch digital display, with a smaller screen above which homes IMQ's Virtual Personal Assistant, capable of controlling vehicle functions. The car implements Nissan's Invisible-to-Visible technology, which puts information from outside the car in front of the driver using augmented reality. The vehicle also keeps you company with virtual passenger avatar technology, and can lend a helping hand on the road with its ProPilot driver assistance system.
"The IMQ's design combines traditional and modern Japanese influences and shows what's possible when future crossovers are powered by Nissan Intelligent Mobility," says Alfonso Albaisa, Nissan's head of design. "With the IMQ, the interior and exterior are seamlessly blended together, signalling what our design direction may be for Nissan's third generation of crossovers in Europe."
In other news from the Geneva Motor Show, Bugatti debuted its most expensive creation yet.
Click here to view full gallery at HYPEBEAST