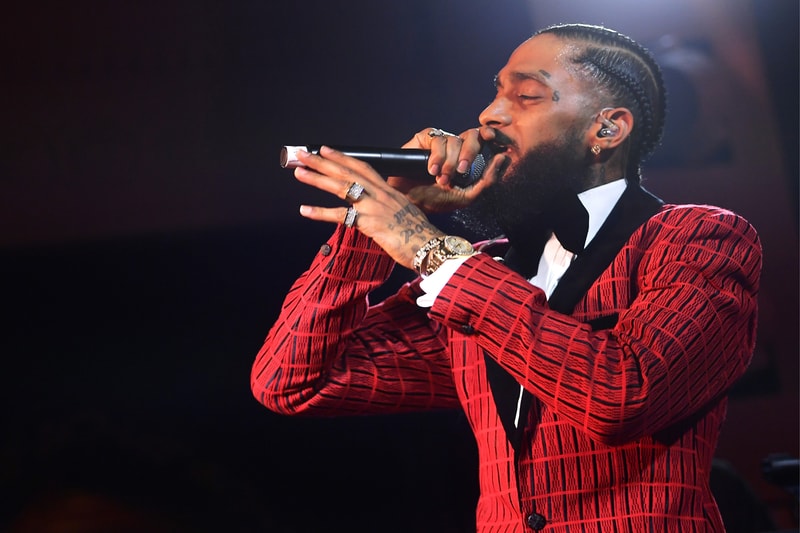 After flocks of fans and industry colleagues, such as Drake, Rihanna and LeBron James, paid tribute to Nipsey Hussle, his longtime girlfriend Lauren London and his sister Samantha Smith have now just broken their silence.
Taking to social media, London posted a photo of the rapper along with the caption, "I am completely lost/I've lost my best friend/My sanctuary/My protector/My soul…./I'm lost without you/We are lost without you babe/I have no words." The pair shared a child together.
Nipsey's sister Samantha Smith also shared a photo of herself loving embracing her brother. "I need you I need you please let me hold you again. You are my baby. To the world you are the strongest man and to me you are the most vulnerable innocent child," the caption reads. "You gave me so much insight. We will talk every second of everyday and I am here to carry out your vision. Ermias God Will Rise. I love you forever and I will cry forever. You are my lifeline as long as I am here you are too."
Nipsey was shot multiple times outside of his Marathon Clothing store located in Hyde Park, Los Angeles. He was only 33-years-old. Law enforcement is now identifying Eric Holder as the shooter, to which they believe killed the rapper after a personal dispute.
Click here to view full gallery at HYPEBEAST