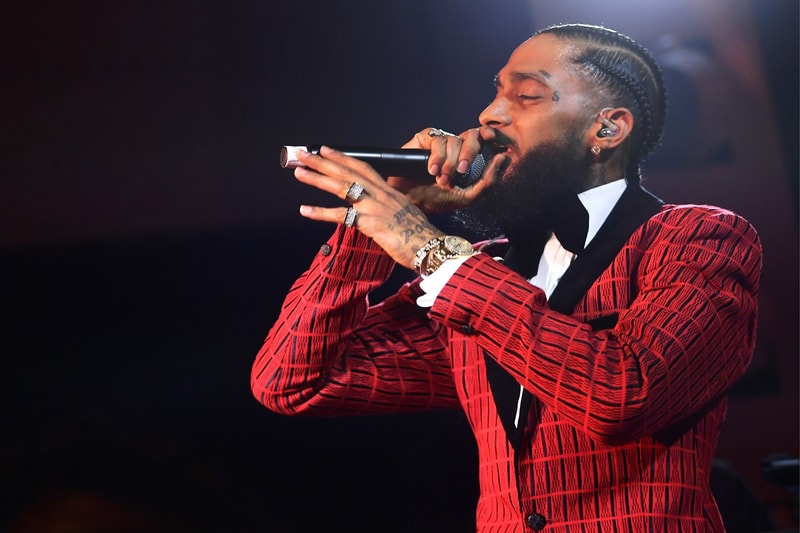 With a week having passed since the devastating news of Nipsey Hussle's murder, news surfaces giving details of what sort of person Nip was during his early years as an elementary school student.
A Twitter user by the name of David recognized Nipsey's legal name Ermias Asghedom from the news and was able to dig up an old 1995 yearbook from The Open School. In the yearbook, a 9-year-old Nipsey can be seen along with a collection of short stories and poems. When asked from Complex about how locating the yearbook came about, David replied with:
I would think about him from time to time as just a nice sweet smart kid I used to know. I just didn't even realize it was the same person, to be honest. It was only when I heard the name Ermias that my ears perked up. And I thought he kinda looked like Ermias. And I spoke to my grade school friend who also knew him, and he confirmed he looked like him. But we didn't remember his last name. So I called my mom to ask her to go through old yearbooks. And then I saw his picture and then his name next to the first piece my mom found when he was 9. And then it was confirmed.
From the twitter images, it's clear to see that even at an early age, Nip already had a talent for expressing himself through words.
In other music news, YG delays new album to pay tribute to Nipsey Hussle.
So it turns out that @NipseyHussle was my friend Ermias from elementary school. Sad we lost touch and even sadder to learn of his tragic passing. Here are some yearbook pics and a short essay he wrote on the meaning of friendship at age 9. #NipseyHussleForever #RIPNipseyHussle pic.twitter.com/nRsMyOXnYY

— TrashBoy (@TrashBoyLA) April 2, 2019
Here's the proof you asked for! pic.twitter.com/06FBhKktOc

— TrashBoy (@TrashBoyLA) April 4, 2019
Here are some short stories and a poem from @NipseyHussle that I also found in old yearbooks. Nip was just 7, 8, and 10 years old when he wrote these. Already a great wordsmith. pic.twitter.com/GHY8Nsv1cF

— TrashBoy (@TrashBoyLA) April 5, 2019
Click here to view full gallery at HYPEBEAST