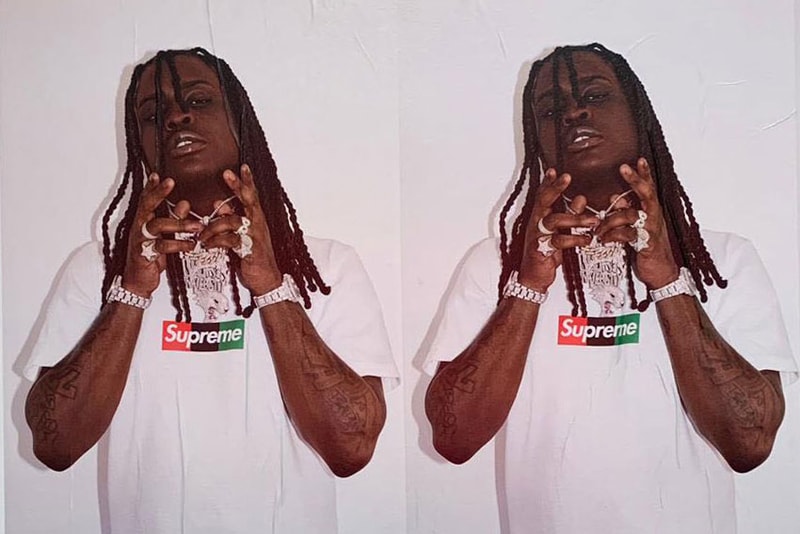 A new Box Logo from Supreme has just surfaced ahead of the opening of Virgil Abloh's Figure of Speech exhibition at the Museum of Contemporary Art in Chicago.
In the photos, we see a surprise appearance from Chief Keef as he rocks all his diamond chains including his more recent "Hellcat" chain. The Box Logo takes on its normal shape and size but this time the red background has been replaced with the colors of the Pan-African flag — as the colors red, black and green run in equal strips vertically down the front.
There's no news yet on when this tee will drop but stayed tuned for when the official news drops.
In other news, the Birkenstock executive speaks on turning down a Supreme collaboration.
Click here to view full gallery at HYPEBEAST