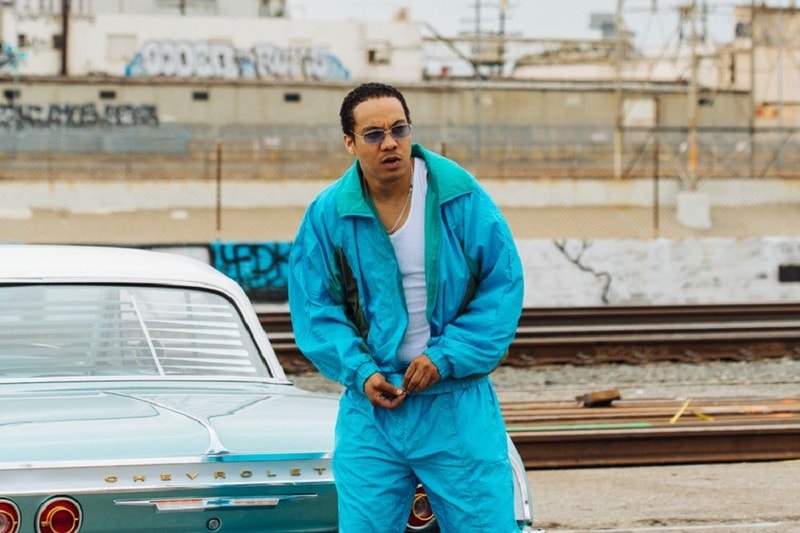 This past March, Natia unveiled a six-track EP known as The Appetizer, aiming to showcase his versatility and give his fans a preview of the sounds he was planning to cook up in the near future. Now, the West Coast lyricist is back with another impressive EP, Summer Reign. Made up of seven new tracks, Natia's Summer Reign EP finds him looking to Marco XO, 5MIL, Naisujonez, L8NIGHT and QU1NN for additional contributions. This time around, he's hoping to prove to people just how far-reaching his skillset and talents are.
"I made this EP to show everyone what I'm capable of stylistically," Natia tells us, breaking down his latest studio project. "I really wanted people to understand how musically inclined I am and how much I'm carrying hip hop on my back. I got features from the family like my boy QU1NN — one of the nicest rappers y'all haven't heard yet but will soon! And, of course, I know y'all know 5MIL. We the Renaissance Family have everything we need, and we're coming for everybody head. Best believe we here to stay. The Natia the God LP is the next one up, so this is all leading to something great. In the meantime, enjoy the tape, baby!"
You can check out Natia's new Summer Reign EP below.
For more, revisit Natia's music video for "Miss H.H."
Click here to view full gallery at HYPEBEAST