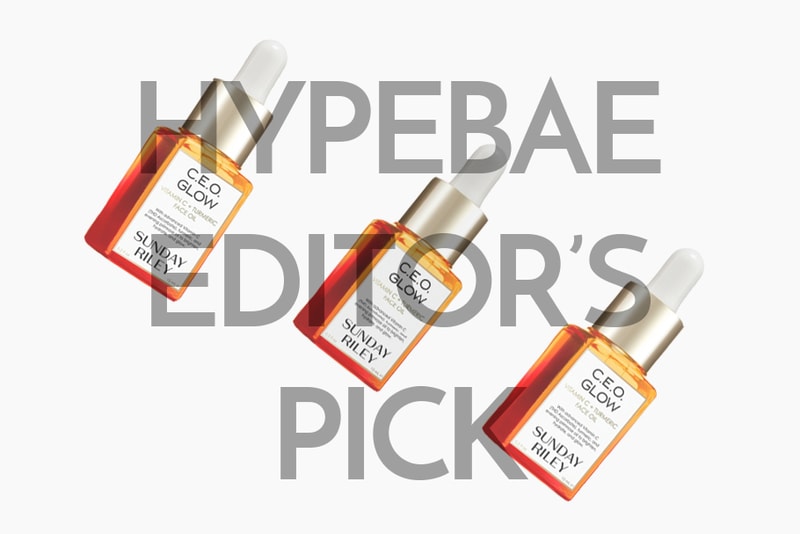 I'm always iffy whenever I read a slew of ingredients in a face oil that I'm not familiar with. When it comes to skincare, I stick to simple products like Cetaphil. Over the course of my adult years, especially upon moving to New York I've noticed that my skin can appear to be a bit tired-looking due to my time in Manhattan on a daily basis. After beginning to use Circumference's Refining Toner every day, I've decided to try out Sunday Riley's C.E.O. Glow Vitamin C & Turmeric Face Oil as well. A bit after receiving a sample, I waited until it wasn't as cold outside to start implementing the oil into my daily routine.
Keep reading below to find out why I recommend this week's "Editor's Pick" for those with combination skin.
WHAT IS IT: Sunday Riley's C.E.O. Glow Vitamin C & Turmeric Face Oil
WHY IT'S WORTH THE HYPE: On the label of Sunday Riley's Vitamin C & Turmeric Face Oil, it's suggested that the product should be used alongside a serum like the brand's A+ High Dose Retinoid Serum. After reading this, I decided to start using the two skincare samples together. According to the instructions, both also are only to be used for two days straight, and then you're supposed to give your skin a break for the two following days. Thanks to Vitamin C, primrose seeds and golden turmeric, the oil has a bit of a citrus-infused smell which I didn't really mind. Additional ingredients that are said to create evenness of skin are ginger root extract and bisabolol.
When I first began trying out the face oil, I applied the A+ High Dose Retinoid Serum as recommended then followed up with the oil strictly in the evening. I massaged the product into my skin evenly after applying about three drops. I repeated these steps for about a month and even began trying out the oil in the morning before I used my moisturizer. I definitely think that dullness and lack of brightness in my skin have noticeably changed. I also believe that the appearance of dark spots shifted a bit, which is a feature the product claims to rectify. As a whole, I think the face oil is worth its $40 USD price.
WHERE YOU CAN FIND IT: Sunday Riley's C.E.O. Glow Vitamin C & Turmeric Face Oil is available at Sephora's web store for $40 USD.
Click here to view full gallery at HYPEBAE