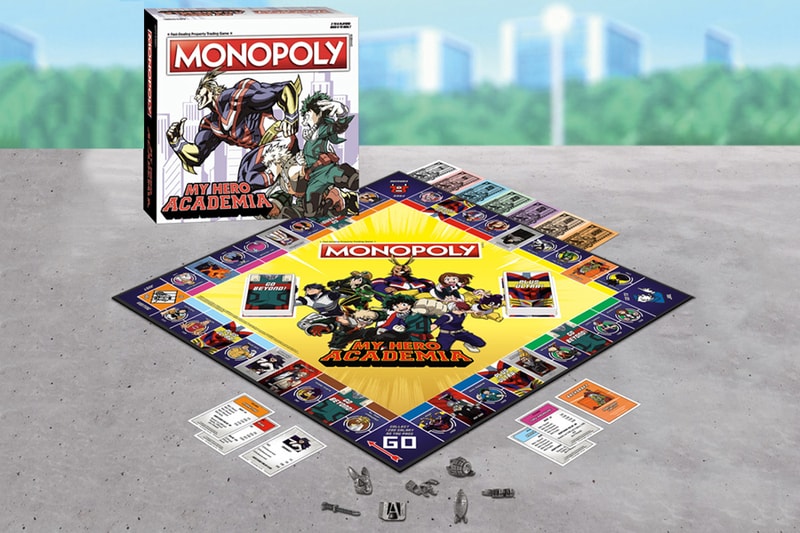 Hasbro has announced it will debut a new Monopoly game inspired by the hit anime and manga series My Hero Academia. This iteration of the real estate-based board game sees players build their own team of heroes from the cast of characters in Class 1-A, and join in a "real-life battle simulation that will hone your buying, selling, and trading Quirks."
There are 7 custom Tokens showcasing several items from key characters in the series, such as the school's sigil, Eraserhead's Visor, Grenade Glove, Deku's Mask, Dummy Bomb, Shigaraki's Hand The GameStop version of the game comes exclusively with a Token inspired by Stain and his knife.
The board has been completely redesigned to fit the animated series' aesthetics, with Houses renamed Rewards and Hotels renamed Trophies. The Community Chest and Chance Cards have been changed to "Go Beyond!" and "Plus Ultra!," respectively.
The board game doesn't release until May 6 but you can pre-order it now off GameStop for $39.99 USD.
In other news, there's now a Rick and Morty edition of Operation.
NEWS: Family Game Night Gets Quirky with My Hero Academia Monopoly

✨ More: https://t.co/UsFpgZ2BJo pic.twitter.com/TnWBwEsUxI

— Crunchyroll (@Crunchyroll) April 2, 2019
Click here to view full gallery at HYPEBEAST