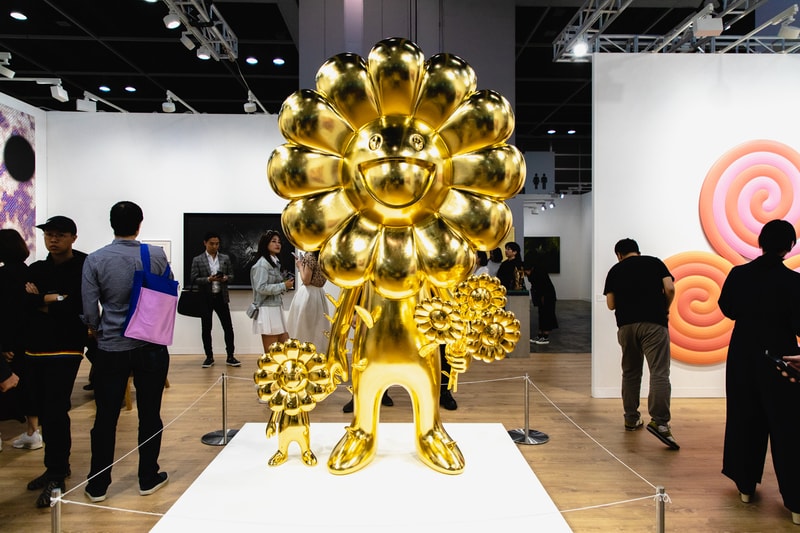 Japan's leading Contemporary Art galleries, Mizuma Art Gallery and Kaikai Kiki Gallery, made their presence known at Art Basel Hong Kong 2019 as thousands of attendees flooded the sprawling Hong Kong Exhibition & Art Centre.
Mizuma Art Gallery celebrated their 25th anniversary with an all-Japanese exhibition, particularly Akira Yamaguchi and Aida Makoto as their key artists. "We actually do have a strong presentation because all these artists really were kind of the backbone to how the gallery started," they explained. "We've worked with Aida Makoto since he was very young. He's been shown in many museums and we've been supporting him throughout his career."
As a team that's been attending Art Basel Hong Kong since its inaugural year, they've noticed the increasing interest of younger age groups in art. While the next generation of collectors is just starting out, Mizuma let go of some words of wisdom, saying, "Educating yourself is quite important. We also wish that when people acquire the artworks, they have a great interest in the works and the artist, and not just for investment purposes or monetary value. We also want to respect our artist; we don't want someone to come in and just buy it because of its high value."
"Art Basel Hong Kong is where everyone comes to spend money rather than just looking."
Takashi Murakami's Kaikai Kiki Gallery compared last year's experiences with 2019, proudly stating that they have more female artists up on display. MADSAKI's influence remains strong, however, noting that 80% of patrons visit to purchase the Osaka-born artists' pieces on the first day. "I think they kind of understand that it's very popular and it gets sold out on the first day, so on the second day, no one asks about MADSAKI so much anymore because they already knew that," they mentioned.
Spending years engaging in exhibitions around the world, the Kaikai Kiki Gallery has observed a major difference in the space of Art Basel Hong Kong. "Art Basel Hong Kong is where everyone comes to spend money rather than just looking. Every single second, something gets sold," they said.
Take a look at some of the best pieces from Art Basel Hong Kong 2019.
In case you missed it, you can check out more photos from Art Basel Hong Kong 2019 here.
Click here to view full gallery at HYPEBEAST