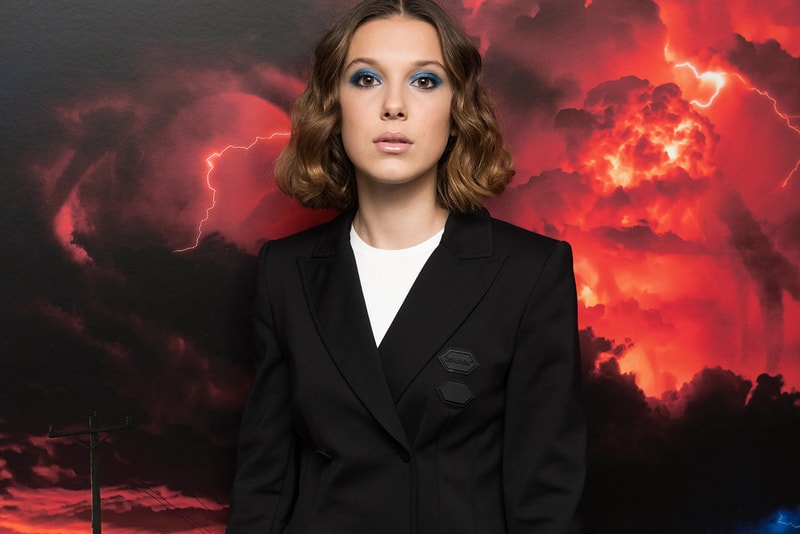 Netflix's hit show Stranger Things has propelled its young stars into the spotlight, especially British actress Millie Bobby Brown. Cast as the mysterious Eleven, the 15-year-old has become a household name and a darling of the fashion world, following partnerships with brands like Moncler and Converse.
Brown made her acting debut in 2013 as a guest star on ABC fantasy drama Once Upon a Time in Wonderland, before starring in shows like Intruders, NCIS, Modern Family and Grey's Anatomy. 2016, however, was when the star really came into her own with a leading role in the then-new Netflix series Stranger Things. Celebrity Net Worth calculates that for the first season, Brown was paid $10,000 USD per episode, which rose to $30,000 USD per episode in the second season.
As the show has become larger than life, smashing Netflix records for numbers of views and becoming the most-watched show in the history of television, the value its predominantly young cast has risen too. For the the third season, it's reported that Brown earned a massive $300, 000 USD per episode, indicating that for the 8 episodes, she's likely to take home around 2.4 million USD from this season alone. This, together with her previous earnings and endorsements, lands her estimated net worth at around a cool $4 million USD.
With at least a fourth season of Stranger Things likely to be announced soon, this looks to be just the beginning of Brown's financial success. In related news, don't forget to check out 5 things you didn't know about Millie Bobby Brown.
Click here to view full gallery at HYPEBAE