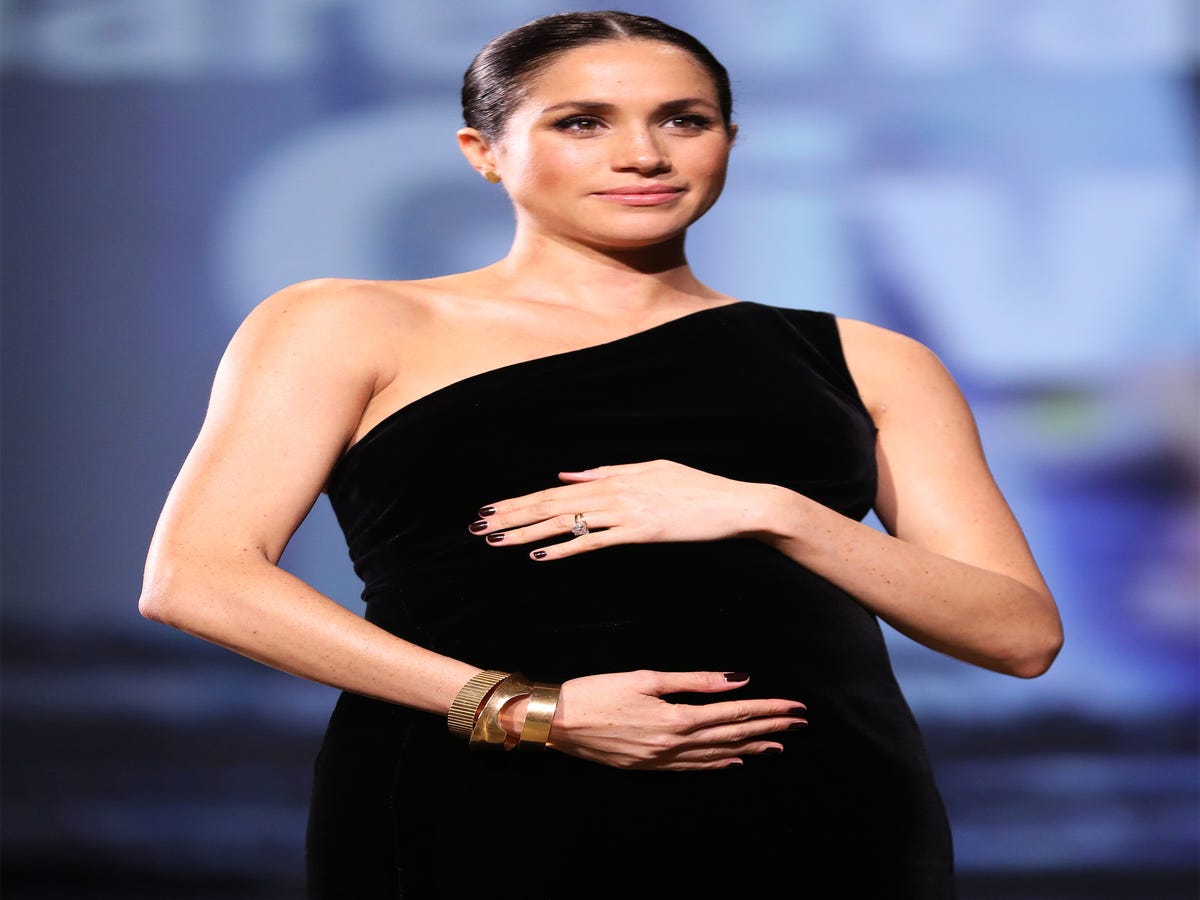 Meghan Markle set the beauty world on fire when she walked down the aisle during her royal wedding. On the big day, she wore a barely-there foundation that let her freckles shine through, and it was only a matter of days until sheer foundations started trending. Then everything freckles spiked, too (as weird as that sounds), with freckle tattoos now all the buzz.
Then there was her perfectly undone bun, which she wore pre-wedding and continued to favor throughout her pregnancy. "Even now, her look has stayed the same," Lydia F. Sellers, her former hairstylist and makeup artist, says. "She'll throw her hair back in a low bun and it actually looks like she's done it herself, and it's beautiful and chic because she's so confident. That's the great thing about Meghan — she's so confident with herself and her look, and she sticks with that."
In her year as a duchess, it's clear that Markle's got a bit of a makeup and hair uniform. So in honor of Markle becoming a new mom to a baby boy, we've rounded up the 5 most essential parts of her beauty look, from that smudged eyeliner to that everlasting glow.
Like what you see? How about some more R29 goodness, right here?
These Met Gala Beauty Looks Will Go Down In History
Is This Why Cersei Lannister's Hair Hasn't Grown On Game Of Thrones?
Ariana Grande Announces That A "Thank U, Next" Fragrance Is Coming Soon
Source: Refinery29 – Us