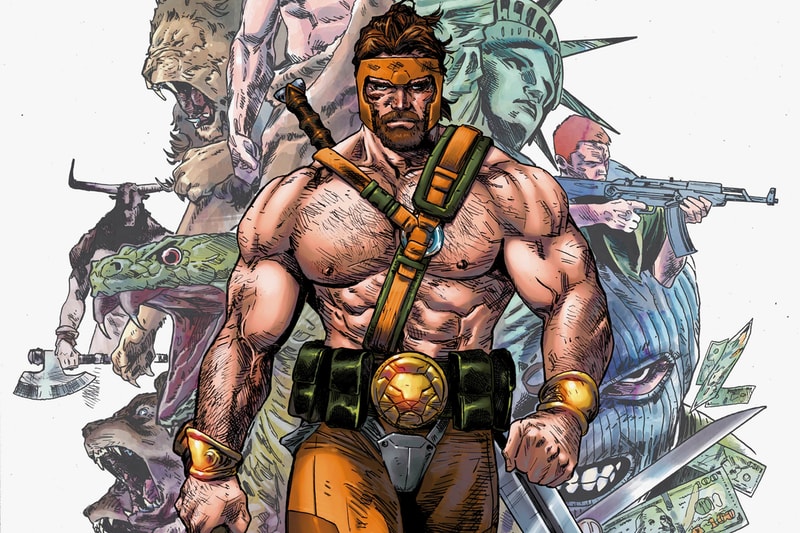 Following rumors of an Eternals film being in the works with Angelina Jolie attached, it is now speculated Hercules will be the Marvel Cinematic Universe's first openly gay character. Although rumored to be the lead of the film, reports state that Marvel is not "listing the character on the casting breakdowns like the other Eternals, instead he has a code name like Karen."
There's been no confirmation of the character, or any other character, but it's speculated Jolie will play Sersei, an Eternal (cosmically-heightened humans) with super-enhanced abilities, as well as molecular and atomic manipulation techniques.
A producer named Stephen Broussard whose served several MCU films including Ant-Man And The Wasp stated in a discussion with Den of Geek that LGBTQ characters would eventually make its way into future Marvel movies.
"For sure, you will see that," Broussard said. "I know it can be frustrating if you're part of a group that wants to see more representation and the answer is always 'stay tuned' – I can imagine that that's frustrating. But that is happening behind the scenes, you're going to be seeing that more and more. Representation across individual groups in the years ahead."
Last year, actress Tessa Thompson revealed her character Valkyrie is bisexual but it was cut from Thor: Ragnarok. There was also a same-sex relationship featured in Black Panther, but that scene was cut as well.
Hercules is known for being a bisexual character in the Marvel Comics, once having a relationship with James Howlett (Wolverine) in an alternate universe. This trait was pulled from actual Greek Mythology and the loose sexual nature of gods in the legends of old.
Find out more about Hercules below and then check out the latest footage from Avengers: Endgame.
Click here to view full gallery at HYPEBEAST