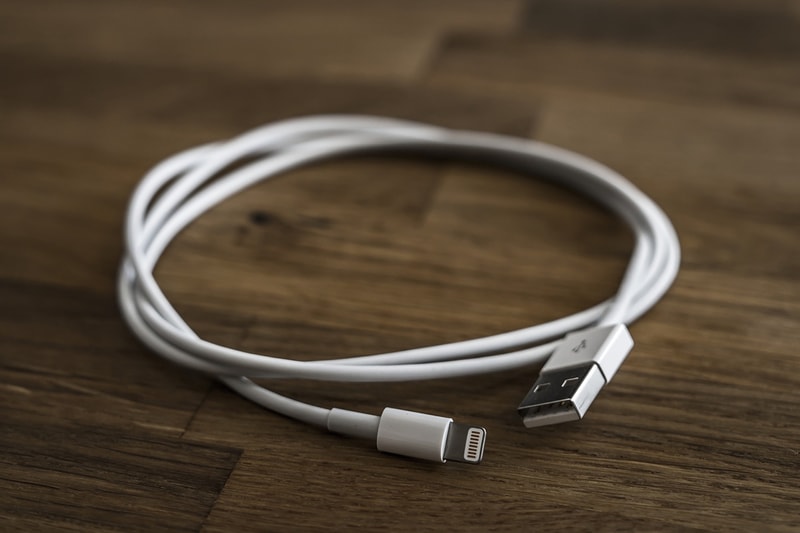 For a mere $200 USD, hackers can now get their hands on inconspicuous iPhone lightning cables with the power to completely take over another user's Macbook from up to 300 feet away. The cables, named O.MG cables (presumably based on the hacked party's natural reaction), are so discreet that they look and act exactly like regular iPhone cables, maintaining the same ability to charge, link two devices and even open up iTunes upon connecting.
Hacked computers and their users won't notice a difference until their device is completely taken over. Even so, the cables include a "kill switch" that erases all evidence of suspicious activity, leaving the attacks virtually untraceable after the fact. The inventor of the cable, who calls himself MG, recently told Vice that the experience is, "like being able to sit at the keyboard and mouse of the victim but without actually being there."
MG has announced that he will be selling a limited quantity of early-access O.MG cables at Def Con for full price, as well as offering attendees a 50% off discount code to be used when the cables officially launch on Hak5's online shop. In order to increase manufacturing speed and quantity, MG plans to begin contacting factories to help with the after-market adapting process.
O.MG cables have the potential to be used for both good and evil purposes, but the inevitable evil use cases outweigh any of the product's genuine intentions. Based on their identical design to authentic iPhone cables, O.MG cables could accidentally end up in offices, hotel lobbies or even in gifts to or from friends and family members. The open-access MG is planning to offer for O.MG cables should serve as a serious reminder to only purchase and use iPhone cables from legitimate sources.
In more Apple news, the company is now selling a multi-device wireless charging pad.
Click here to view full gallery at HYPEBEAST