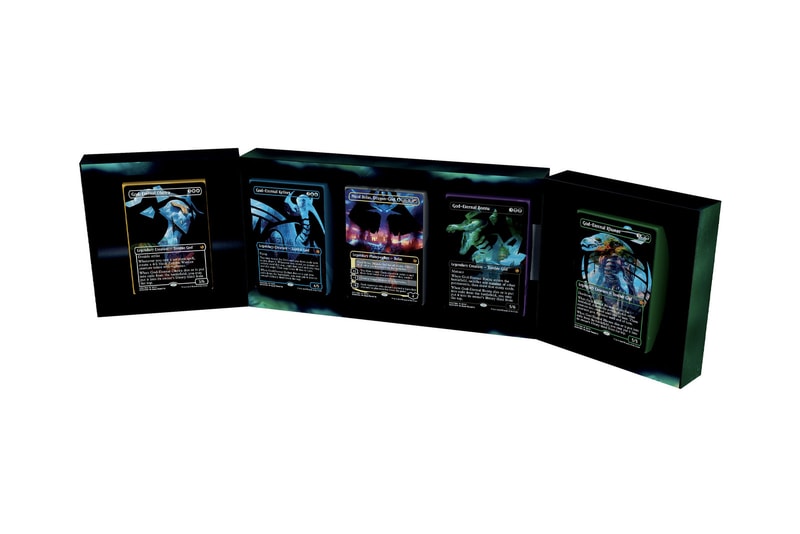 San Diego Comic Con is just around the corner, and Magic: The Gathering has decided to follow up its latest Planeswalker-heavy expansion War of the Spark with a few exclusives at the event.
Its latest storyline featured a massive roster of powerful Planeswalkers uniting from all corners of the card game's lore in a battle against elder dragon Nicol Bolas, who is trying to attain a godly status himself. His minions are known as the Dreadhorde — an army of Eternals.
Magic: The Gathering's new drop will be a special pack debuting five enormous characters who will surely up the ante in the ongoing fight. God-Eternals Rhonas, Bontu, Kefnet, and Oketra all make an appearance, as well as the Dragon-God himself, Nicol Bolas. This special edition pack comes in packaging worthy of its status as well, featuring a double-sided sleeve and box that unfolds for you to display all the cards.
For Magic: The Gathering fans, this special God-Eternal and Dragon-God pack will be debuting exclusively at San Diego Comic Con next month, and will set you back $99 USD.
Elsewhere in gaming, check out the world's first dual-screen gaming laptop from HP.
Click here to view full gallery at HYPEBEAST