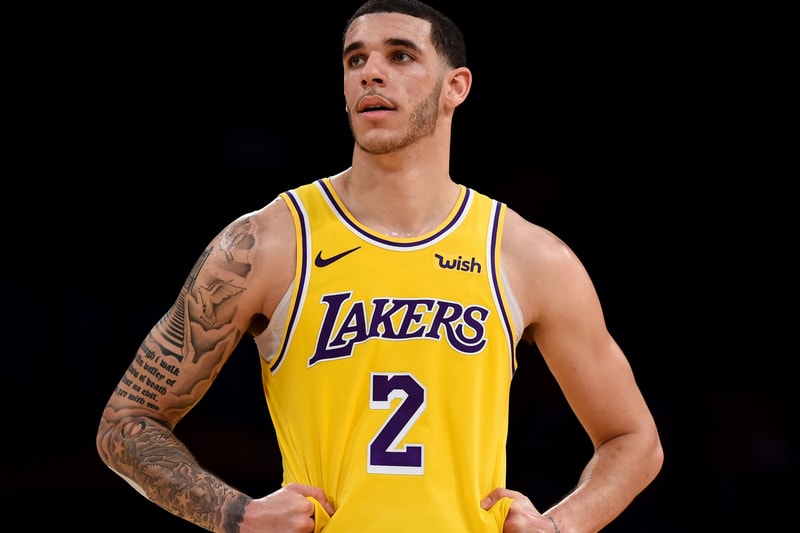 The Shop, a talk show HBO show co-produced and hosted by Lebron James, shed light on tensions between rapper Drake and Kanye West back in October. Fast-forward to last night's episode, LA Laker's guard Lonzo Ball had some comments about the feud between him and Alan Foster, the former business manager and co-founder of Big Baller Brand, along with why he has covered up his BBB tattoo.
Just two months ago, when Ball discovered that nearly $1.5 million USD was missing from his personal and business accounts, a suit was filed against Foster, who in the past was sentenced to serve over seven years in '02 for money laundering. Incidentally, Ball alleges that the discrepancies only started occurring after his mother's stroke last year — as she was the one overseeing all of the finances previously. See the excerpt below from last night's episode on why he's decided to cover up his BBB tattoo
"That's why I covered the BBB up on my arm. Because like, when I saw that, I saw him and that sh*t made me so… like I was tight… Like when we looked at the transactions, the sh*t didn't start happening until my mom got sick. Because she took care of all the money sh*t. So that's what really hurt me. That sh*t hurt me. I don't even know what I'd do if I seen him right now. I ain't seen him."
While Foster is currently under FBI investigation, Ball is pursuing over $2 million USD plus interest in damages.
In case you missed it, see how Kyler Murray is now the first person ever to be drafted first round in both the NFL and MLB.
Lonzo Ball Talks About Alan Foster From Big Baller Brand Stealing 1.5 Million From Him on "The Shop" pic.twitter.com/KMm8lfxCoY

— 2cooI2Blog (@2Cool2Bl0g) May 5, 2019
Click here to view full gallery at HYPEBEAST