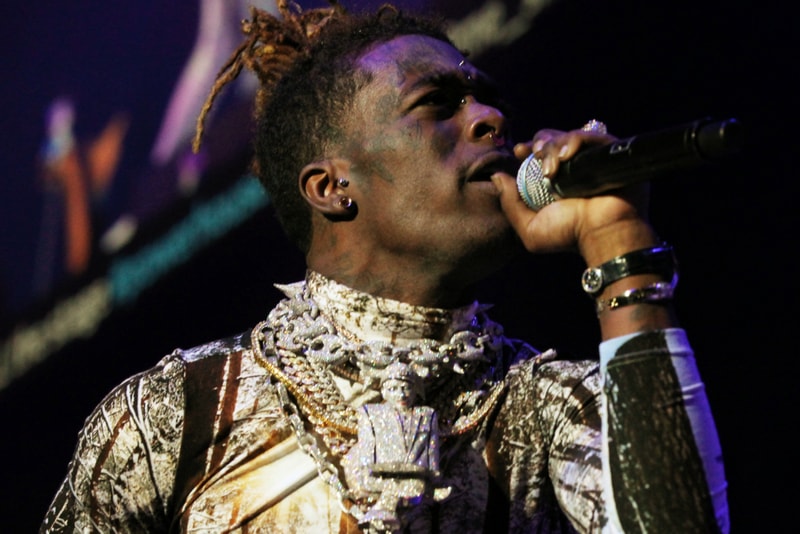 Following this month's news concerning leaks of unreleased Lil Uzi Vert music, two new Lil Uzi Vert records have officially emerged. Titled "Sanguine Paradise" and "That's a Rack," Lil Uzi Vert's latest tracks come to us as promotion for his highly-anticipated, long-awaited studio album, Eternal Atake. Despite his very public spat with Atlantic Records, these singles are also being released through that label.
Lil Uzi Vert's last full-length release was his debut studio album Luv Is Rage 2, which dropped in August of 2017. Since that project's debut, Lil Uzi Vert has been dealing with a multitude of issues when it comes to his release strategies, promotional campaigns and rollouts, and hasn't been able to share control his career in the fashion he desires. However, with his newfound affiliation with Jay Z's Roc Nation management team, the 24-year-old superstar is apparently ready to deliver an onslaught of new sounds and sights — including his sophomore album, Eternal Atake.
You can stream Lil Uzi Vert's new singles, "That's a Rack" and "Sanguine Paradise," below, and stay tuned for more regarding his upcoming LP, Eternal Atake.
Towards the end of last month, Lil Uzi Vert also shared another new single and music video, "Free Uzi."
Click here to view full gallery at HYPEBEAST