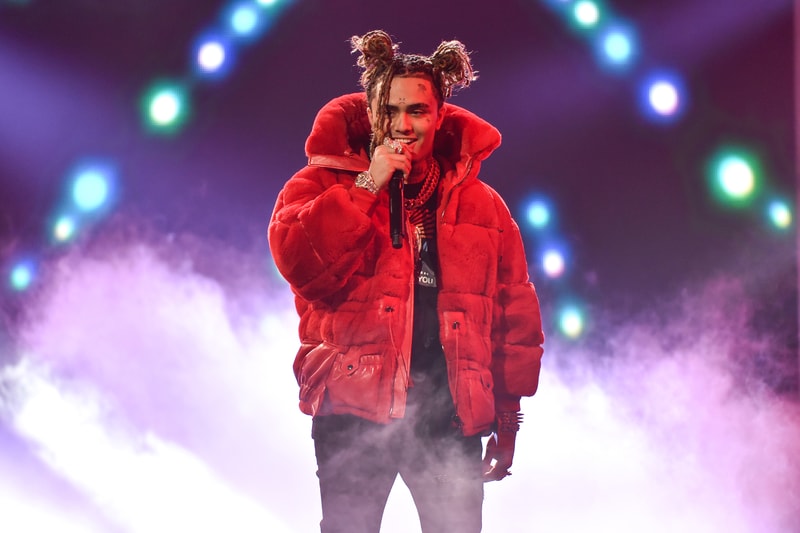 On Monday, Lil Pump's record label announced that the rapper would be delivering the 2019 commencement speech at Harvard University. Is this a big publicity stunt for Lil Pump's Harverd Dropout album, or simply an unexpected choice for the university? Tough to say, as while Harvard's WHRB Radio confirmed Lil Pump's news, Harvard's website lists German Chancellor Angela Merkel as its 2019 speaker.
While most of Harvard's commencement speakers have been politicians or heads of state like Merkel, Lil Pump wouldn't be such a strange choice as you might think. Many major colleges and universities have selected rappers to give graduation speeches in recent years, whether those musicians were graduates of the school or not.
Here, we've rounded up five of the most notable rappers who've delivered commencement speeches. And stay tuned for more news on the Lil Pump vs Angela Merkel Harvard showdown.
Sean "Diddy" Combs, Howard University 2014
Now Dr. Sean "Diddy" Combs, the rapper and mogul spoke at Howard University upon receiving an Honorary Doctorate in Humanities. Himself a dropout of Howard, Combs praised the university's students as the top in the world and later donated $1 million USD to the institution.
Kanye West, School of the Art Institute of Chicago 2015
Kanye West, Lil Pump collaborator and the original college dropout, received an honorary degree at the School of the Art Institute of Chicago in 2015. Always controversial, the YEEZY designer tweeted last year that he would be teaching at the school, only to have SAIC refute the claims.
Pharrell Williams, New York University 2017

After participating as an artist in residence at Tisch School of the Arts, Pharrell Williams was chosen to deliver NYU's 2017 commencement speech. The musician and Billionaire Boys Club designer received an honorary Doctor of Fine Arts degree from the university, and spoke of the need to empower women in his speech.
Queen Latifah, Rutgers University − Newark 2018
In 2018, New Jersey native Queen Latifah received an honorary Doctor of Fine Arts degree from Rutgers University − Newark. The Grammy and Emmy-winning performer gave a rousing speech to the graduating class, celebrating diversity and individuality.
Chance the Rapper, Dillard University 2018

Chance the Rapper spoke at New Orleans' Dillard University in 2018, where he also received an honorary degree. While addressing the historically black university, Chance praised Beyoncé's iconic Coachella performance as a source of inspiration.
Click here to view full gallery at HYPEBEAST