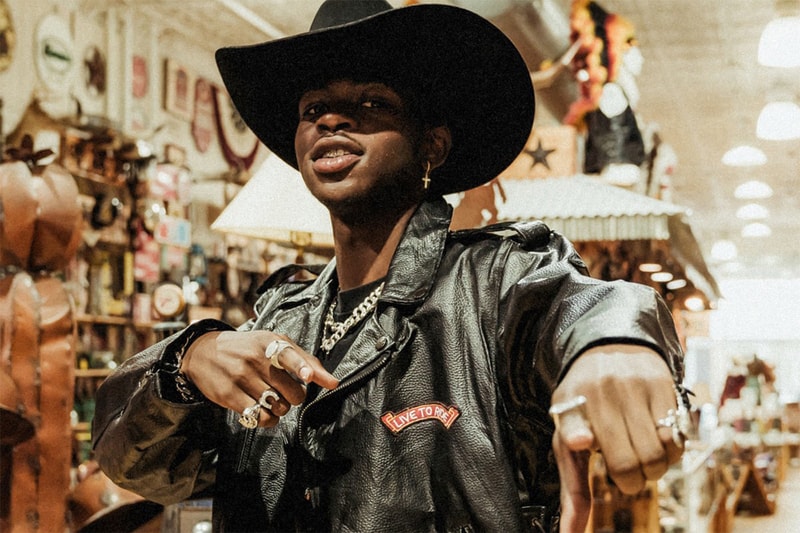 Having seemingly blown up over night thanks to his viral single "Old Town Road," American rapper Lil Nas X has now been chosen to grace TIME Magazine's cover.
The 20-year-old can be seen decked out in a red PHLEMUNS suit, with matching turtle neck and cowboy hat, accented with a pair of cow-printed pskaufman boots. As the cover star, the in-depth TIME feature takes a look at Lil Nas X's rise to fame from being a college dropout and sleeping on his sister's floor to where he is now. In the interview the artist even touches upon coming out. "I never would have done that if I wasn't in a way pushed by the universe," he says. "In June, I'm seeing Pride flags everywhere and seeing couples holding hands–little stuff like that."
Lil Nas' "Old Town Road" is the longest-running No. 1 single in history thus far and has seen numerous remixes. According to the interview, Lil Nas X is the sole writer of "Old Town Road" and he purchased the beat online for a mere $30 USD. Since becoming a big name in the industry, the rapper has collaborated with Cardi B and made paninis with Gordon Ramsay.
Head over to TIME Magazine for the full feature.
And in case you've missed it, Lil Nas X hunts for the perfect cowboy outfit at NYC's largest Western wear store.
Click here to view full gallery at HYPEBEAST