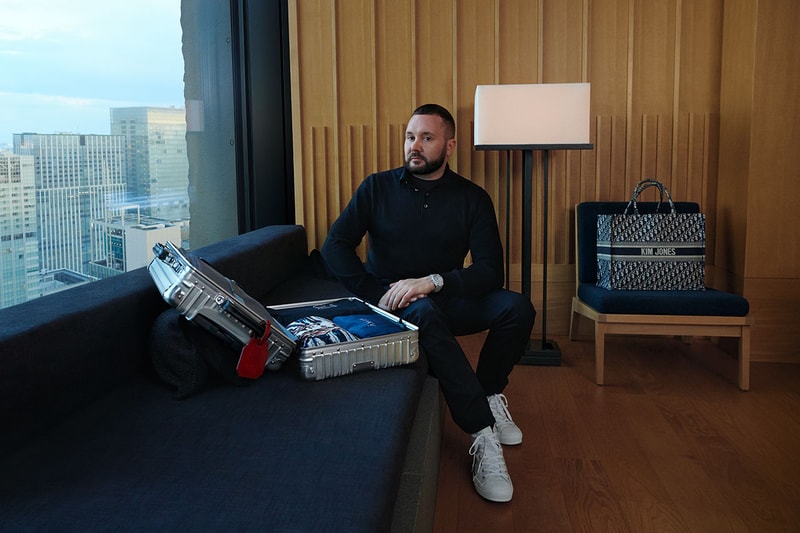 Following a spread of brightly-hued seasonal suitcases, RIMOWA has introduced its latest campaign packed with contemporary creatives. In line with its 125th anniversary films, the luggage label links with several visionaries for "Neverstill": Kim Jones, LeBron James and Yuja Wang.
"RIMOWA's 'Never Still' is not a concept that loses steam after one campaign – it's an idea on which to build," RIMOWA CEO Alexandre Arnault explained in a statement. "As a brand dedicated to the heritage of consumer-focused craftsmanship, longevity and innovation, RIMOWA is committed to participating in the conversation by adding meaningful cultural context to our products. Together with this group of diverse global icons, we continue to open up a conversation beyond travel to explore what it means and takes to move forward."
Three different directorial teams take on each personality's film, with Matt Baron filming classical pianist Wang, Philippe Tempelman joining LeBron and Jonas and Julien linking with Jones. The Dior Mens director is the subject of the campaign's first film, shown packing and trekking across Japan and India with his classic aluminum RIMOWA case. Swirling, digitally-manipulated graphics lend a dreamlike quality to the spot, emphasizing Jones' desire to source inspiration for his work in fashion from across the globe.
Watch Jones' campaign video on RIMOWA's website now, and expect the clips for James and Wang to release in June.
Most recently, Jones took over A Magazine Curated By to explain his relation to artists like KAWS and brands like Supreme.
Click here to view full gallery at HYPEBEAST