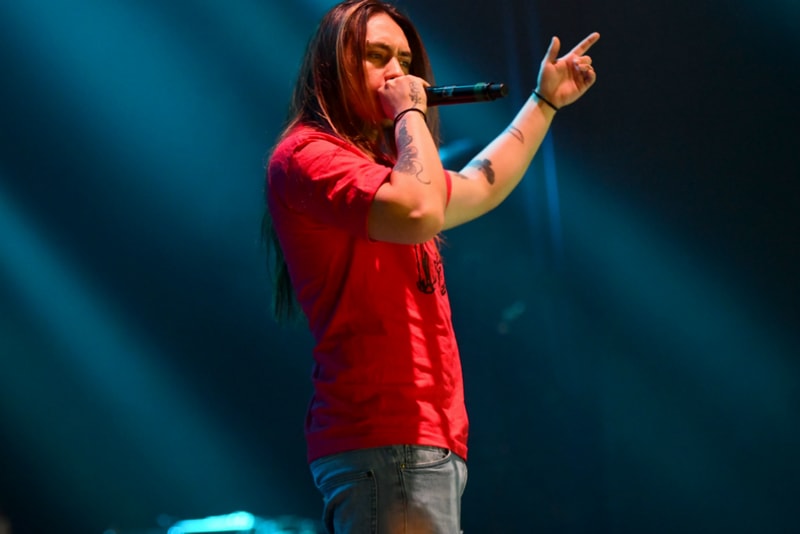 After garnering tens of millions of streams across various platforms, Landon Cube is finally unveiling his debut studio project. For his first multi-track offering, the Maryland-reared singer-songwriter is serving up six new tracks as part of the Orange EP. Notably, Cube's new EP contains additional appearances from Lil Gnar ("Can U Feel Your Face") and Lil Skies ("17"). In recent months, Landon Cube supported and promoted his new project by releasing Orange cuts "Nuisance" and "Makeup" as singles, both of which saw near-instant success upon their arrival. Landon Cube has received a large portion of his exposure and recognition through past work as a featured guest on hit-records from his "17" collaborator Lil Skies, who enlisted the 21-year-old for his Shelby standout "Nowadays, Pt. 2" and the immensely-popular Life of a Dark Rose single "Red Roses."
"Me and Landon, I don't really know how to explain it. Our vibe and our energy, we're both just really relaxed," Lil Skies previously explained to Billboard when asked about his chemistry with Landon Cube. "We're both really just chill people. This is our vibe. When it comes to the music, we both got the ear for this shit. I feel like everybody is making songs, but people are doing this shit so quick … I feel like with us, we really wanna make hit, solid songs. Billboard shit. That's how we look at it. Every song has to be a hit."
You can check out Landon Cube's debut EP Orange below.
For more, revisit the Cole Bennett-directed music video for Yung Bans, Landon Cube and YBN Nahmir's "Ridin" collaboration, which originally landed on YouTube in June of last year.
Click here to view full gallery at HYPEBEAST