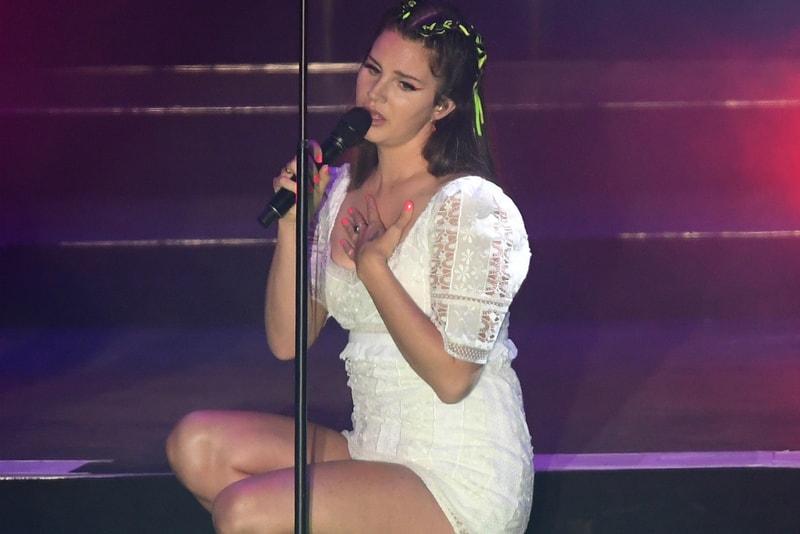 At the beginning of the year, Lana Del Rey shared "hope is a dangerous thing for a woman like me to have – but i have it," the third official single in support of her next full-length studio album Norman F*cking Rockwell. Now, nearly a year after announcing the LP's title and unveiling its lead single, the acclaimed songstress is revealing Norman Fucking Rockwell's tracklist and release date.
Lana Del Rey's sixth studio album, Norman F*cking Rockwell, will see release on August 30th, placing two years of space between that project's arrival and the debut of her previous fifth full-length offering, Lust for Life. The album will give listeners 14 new tracks to check out, including a remix of Sublime's "Doin' Time" and the previously-released single "Mariners Apartment Complex." Besides Lana Del Rey, Norman F*cking Rockwell will also contain contributions from Jack Antonoff, Zach Dawes, Laura Sisk and Rick Nowels.
You can take a look at the tracklist and artwork for Lana Del Rey's forthcoming album Norman F*cking Rockwell below, and check back on August 30 for a complete stream of the project.
For more, revisit Lana Del Rey's 2018 cover of "You Must Love Me."
Lana Del Rey – Norman F*cking Rockwell (Tracklist)

1. "Norman Fucking Rockwell"
2. "Mariners Apartment Complex"
3. "Venice Bitch"
4. "Fuck It I Love You"
5. "Doin' Time"
6. "Love Song"
7. "Cinnamon Girl"
8. "How to Disappear"
9. "California"
10. "The Next Best American Record"
11. "The Greatest"
12. "Bartender"
13. "Happiness Is a Butterfly"
14. "Hope Is a Dangerous Thing for Woman Like Me to Have — but I Have It"
Click here to view full gallery at HYPEBEAST