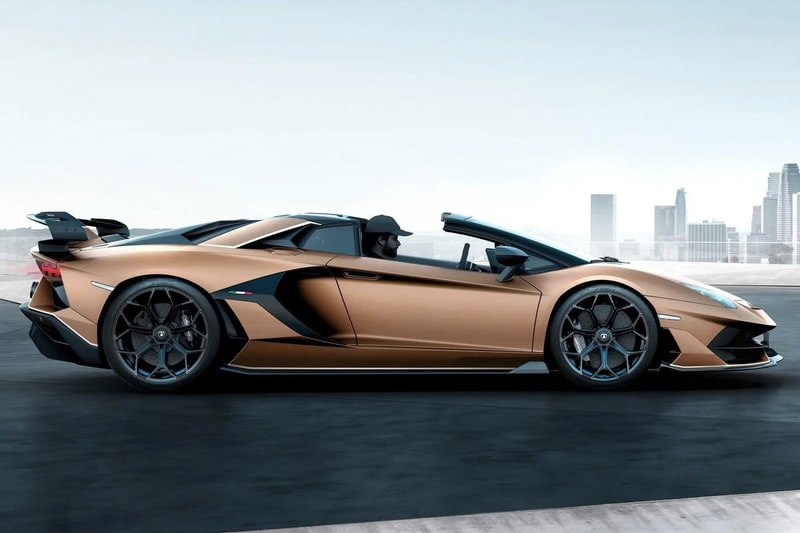 Lamborghini has debuted a new version of its Aventador SVJ model — which set the Nürburgring lap record last year — during the 2019 Geneva Motor Show. The new Aventador SVJ Roadster comes with the same Super Veloce Jota power, including 556 KW and 720 Nm from a V12 engine. The Roadster can also hit 100kmph in 2.9 seconds, can go from 0-200 in 8.8 seconds and boasts a top speed of above 350 kmph.
Complete with this performance engine, the new Roadster version also features a roof constructed from high-pressure RTM carbon fibre. This roof is removable using a release lever in the cabin, and can be stored under the front hood. This new convertibl roof adds just 50kg to the Aventador SVJ coupe version.
Take a look at the new model in the gallery above. Only 800 units of Lamborghini's Aventador SVJ Roadster will be produced, and each is set to retail around €387,000 EUR (approx. $435,000 USD) before taxes are added.
For more from Geneva Motor Show, take a look at Bugatti's most expensive new car of all time.
Click here to view full gallery at HYPEBEAST