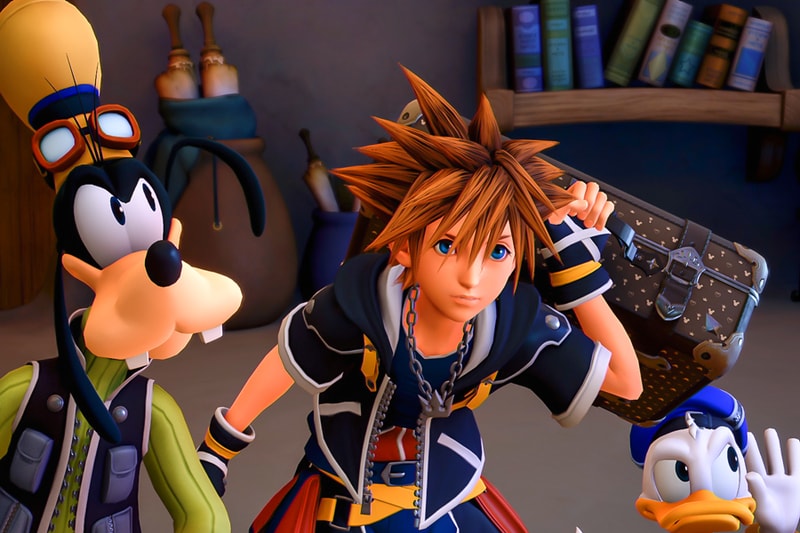 Kingdom Hearts creator Tetsuya Nomura recently confirmed new DLC headed to Kingdom Hearts 3 alongside a few other noteworthy statements in a new interview. Sitting down with Dengeki PlayStation, Nomura spoke about future plans with the title's franchise, as well as the highly rumored DLC expected to arrive.
There will be both paid and free DLC and that DLC is already in production alongside an official Critical Mode that fans have sorely missed in the game's initial release. Nomura mentioned how one of the new pieces of content will touch on how a certain character came back from the "true Organization XIII" while the other will fill in some unresolved questions for the game's plot.
He also confirmed that the "Nameless Star" character introduced in the latter half of the game is indeed a character who has appeared somewhere in the franchise and that even a few Secret Reports allude to who it could be. Many have already speculated the character as being Strelitzia, a Keyblade wielder from the Kingdom Hearts Union χ mobile game.
Although there's no release date for the DLC yet, Nomura stated he hopes to release them as soon as this year.
Check out the interview in full and our review of Kingdom Hearts 3.
In other gaming news, check out the trailer for the new Pokémon Sword and Shield.
Click here to view full gallery at HYPEBEAST