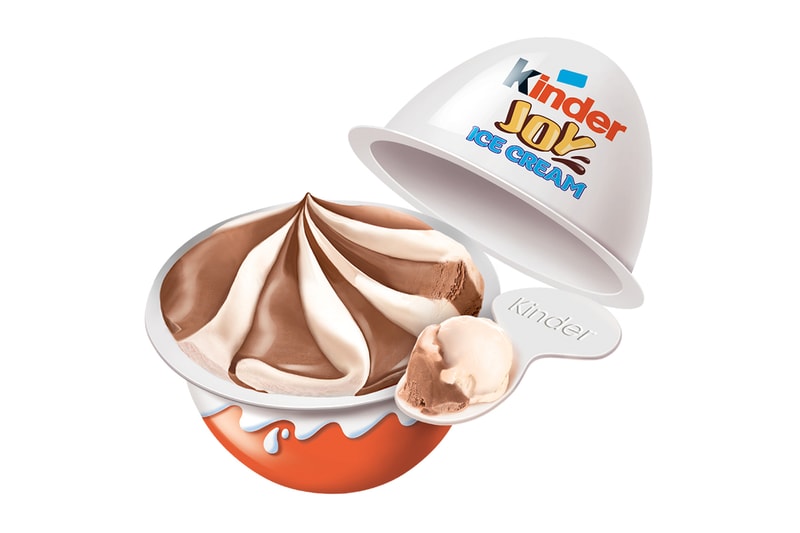 Childhood favorite Kinder recently announced plans to launch a new range of ice cream treats. Honoring its historical heritage and expanding on its offerings, the Italian confectionery brand created the Kinder Ice Cream Stick, Ice Cream Sandwich, Joy Ice Cream and Kinder Bueno Ice Cream Cone.
Sold individually and as part of a multipack, the sweet treats builds upon the notable milk chocolate taste associated with Kinder. The Kinder Ice Cream Stick features fresh milk ice cream covered with milk chocolate and the Kinder Ice Cream Sandwich sees the same milk ice cream layered between two cereal biscuits. While the Kinder Joy Ice Cream pays homage to the iconic egg shape filled with a swirl of milk and chocolate ice cream. Finally, the Kinder Bueno Ice Cream Cone is made up of a crunchy wafer cone filled with hazelnut ice cream and milk chocolate sauce, finished with a chocolate and roasted hazelnut top.
Currently available exclusively in the UK, stay tuned for a potential stateside release.
For more food news, Burger King teamed up with Impossible for and exclusive plant-based Whopper burger.
Click here to view full gallery at HYPEBEAST