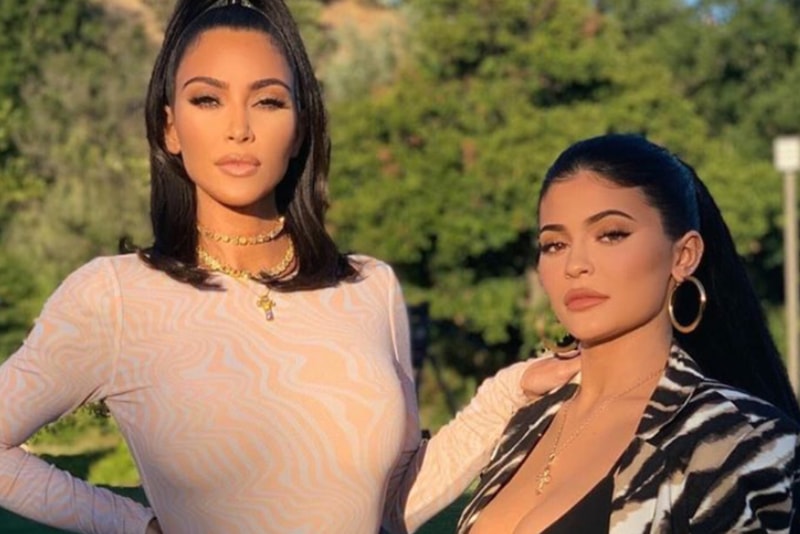 Recently entering the mix of coveted celebrity brands is Maisie Wilen, based in Los Angeles. Created by Maisie Schloss, a Chicago native and former womenswear designer at YEEZY by Kanye West, the eponymous line has recently been worn by the likes of Kim Kardashian, Kylie Jenner and more.
Unsurprisingly, Kanye West invested in Schloss and provided her with her first round of seed funding. Recently, Schloss debuted her first-ever line which featured artsy, print-heavy pieces. Her womenswear collection also, was filled with unique long sleeve dresses, mini skirts and dresses. More household names who have been seen wearing the line include Rowan Blanchard, Megan Rapinoe, Camila Mendes and even North West, in her customized orange jumpsuit.
What allows Schloss' designs to exist on the cutting edge of the fashion industry is her distinct eye for detail. For good reason, the designs Kim Kardashian has been seen in recently include Pre-Spring 2020 looks that haven't released yet. In one week in July, she donned outfits by Maisie on four different occasions. It's not uncommon for Kim to rewear a designer over and over again which helps opens up the ability for a brand to become mainstream.
If you are interested in picking up Maisie Wilen pieces look out for her upcoming launch online in November and stay tuned to hear more about the rising designer.
While you're here, check out more celebrity style coverage.
Click here to view full gallery at HYPEBAE