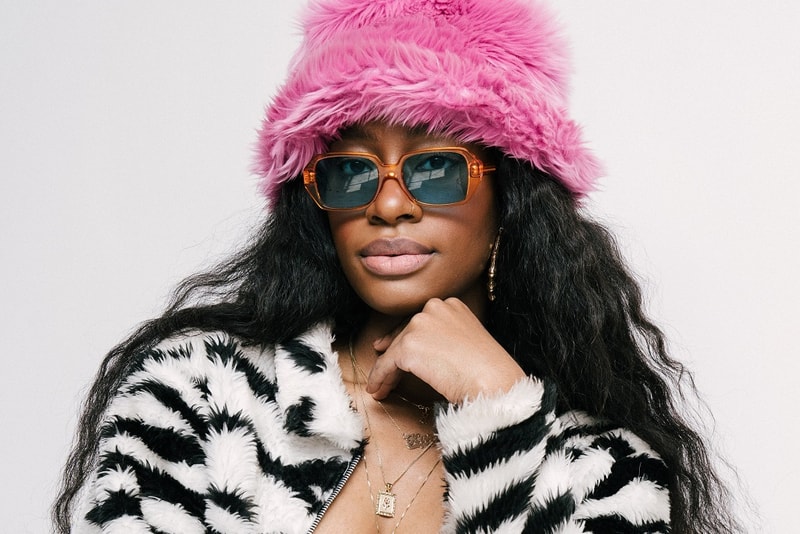 A month after sharing the lead single in support of her CRY 4 HELP EP, Kari Faux debuts the project in its entirety. Notably, the CRY 4 HELP EP is an incredibly personal, reflective effort that gives listeners five new tracks to digest.
"I felt like I was kind of spiraling," Faux shared with NPR Music, breaking down the origins of her latest project. "These past traumas were just coming up that, I guess, I hadn't realized I hadn't dealt with. I've always felt like I was never able to put my real, real life into my music, so this was kind of like a test for me to see like, 'OK, can you write about the shit [that] has actually happened to you?' … Once you go down that rabbit hole of analyzing yourself, it's kind of hard to put yourself back together and still feel like you're deserving of love and respect," she says. "But you can't depend on anybody else to make sure that you're OK. It's really nobody else's job."
"I really can't believe this is actually out in the world now. The soundtrack to my unstable ass life," Kari Faux added on Instagram. "I ain't got my shit together and I don't want to pretend like I do. this entire process has freed me in a way and taught me so much about myself and others."
You can stream Kari Faux's new CRY 4 HELP EP below, and stay tuned for more from the rising artist.
For more, revisit Kari Faux's "Gotta Know" music video from 2017.
Click here to view full gallery at HYPEBEAST