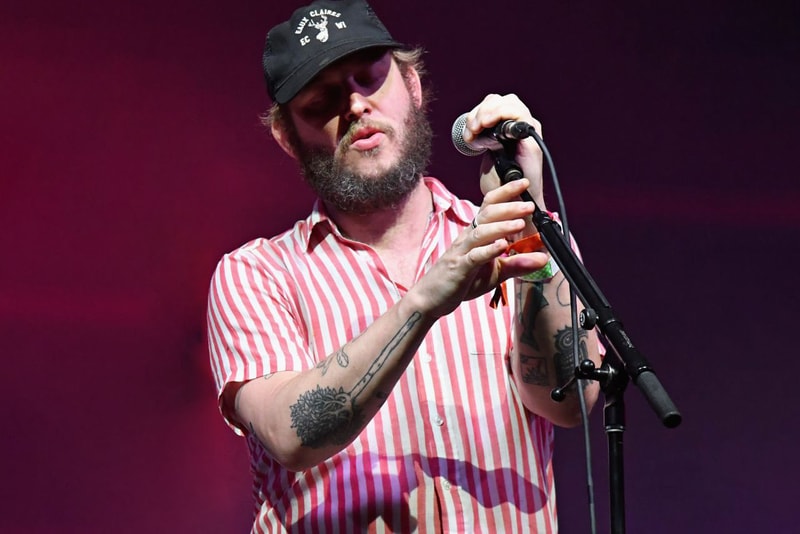 Bon Iver's latest album, i,i, received decisive acclaim from Pitchform, which has published a long-form piece on the band's frontman, Justin Vernon. The wide-ranging chat touches on topics ranging from the recording of the album to Vernon's beloved Tesla, with plenty of notable reveals about his musical peers.
In particular, Vernon opens up about longtime collaborator Kanye West. West's support of American President Donald Trump has meant that "I can't really kick it with him anymore on a personal level, just the energy," explains Vernon. "But I've got mad love for him, and we're still friends." Vernon notes that he's staunch progressive, more attracted to Democratic nominee hopefuls Bernie Sanders and Elizabeth Warren.
Vernon later highlights a forthcoming project with noise musician Trever Hagen, which will see the lifelong pals creating "weird recycled fashion" by hand, and discusses his burgeoning appreciation for the Grateful Dead. The band is cited several times in the interview, as Vernon recalls joining Dead & Company onstage after taking acid, even shouting out the band's famous singer and guitarist: "I am fully in on John Mayer. Hats off to that motherfucker."
In a more emotional moment, Vernon touches on his struggles with depression, acknowledging that his devised solution is "so corny, but [you've] got to love yourself and be calm and happy, because if you don't do that, you're going to be angry at the people around you for somehow not giving it to you."
Read the entire feature on Pitchfork's site.
Recently, Bon Iver announced a North American tour accompanied by a mini-documemantary.
Click here to view full gallery at HYPEBEAST