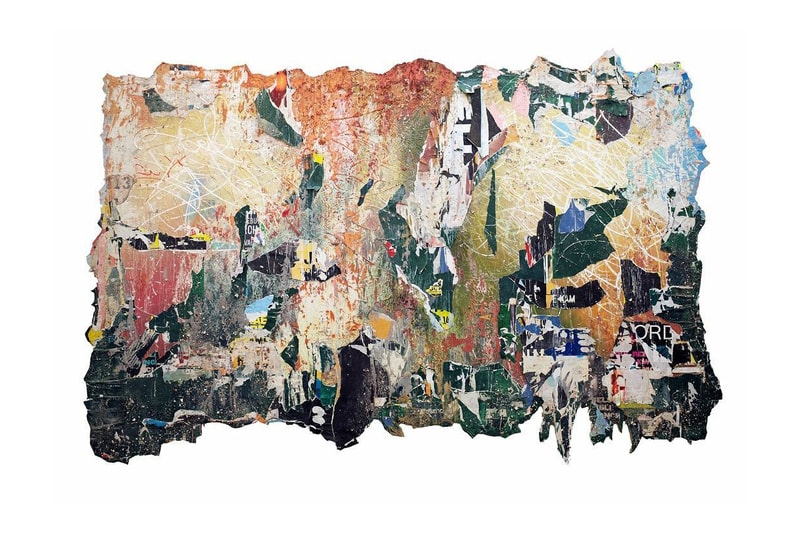 José Parlá will return to New York City's Bryce Wolkowitz Gallery to launch a solo exhibition entitled "Anonymous Vernacular." The Cuban-American artist, lauded for his boundary-pushing works that merge abstract and calligraphy, will present paintings, collages and scavenged ads that feature his signature scrawls. Moreover, the artist will install a sculpture that pays homage to the city's homeless community who gather bottles from all over the borough to exchange at the local recycling center.
"The anonymity of actions and marks made in a city can amount to an ever-evolving contemporary vernacular – the city as text. A name or message on a wall, homeless people, pushing their makeshift homes in a cart, layers of ripped posters, or an old tarp covering a hole, broken subway tiles, erosion on a steel panel in an alleyway filled with trash, all part of our humanity's anonymous vernacular," said Parla in a statement.
The exhibition opens to the public on April 25. Head over to Bryce Wolkowitz Gallery's website to learn more.
In other news, take a look inside Johan Van Mullem's "Reverence" exhibition.
Bryce Wolkowitz Gallery
505 West 24th Street
New York, NY 10011
Click here to view full gallery at HYPEBEAST