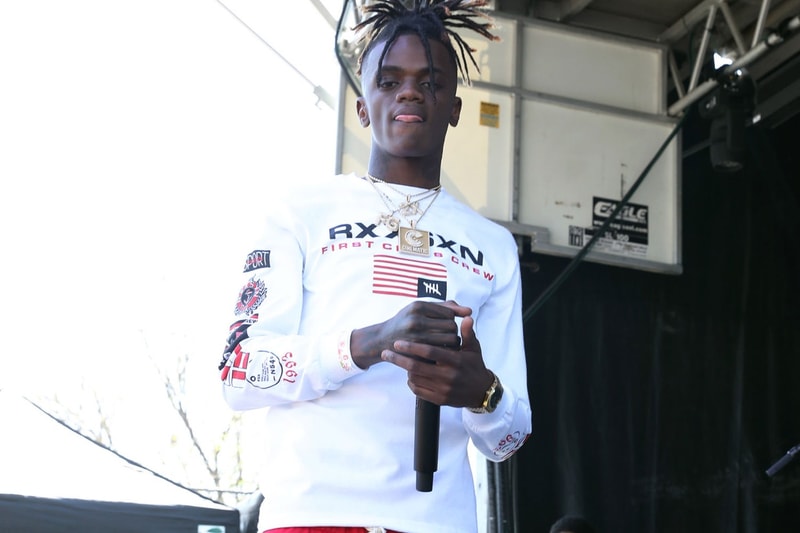 Nearly two months after the release of Yungeen Ace's music video for "Message," the Florida rapper is joining forces with his like-minded close collaborator from Bogalusa, Lousiana, JayDaYoungan, for a collaborative mixtape project known as Can't Speak On It. The pairing's new joint offering is made up of nine new tracks, with no additional guest features in its credits. For the mixtape's production, the duo enlisted Heartbeatz to handle every single beat featured on Can't Speak On It. Notably, JayDaYoungan and Yungeen Ace are also labelmates, having signed to Cinematic Music Group at the start of their rises.
"I didn't take it serious until I dropped a song on YouTube," JayDaYoungan previously told us, explaining his origins for a 2018 profile. "I got the feedback on it and the fans were loving it and they reacted to it. I got a lot of love and they were telling me I needed to take it serious and that I had the voice for it … I just did it cause it was some sh*t I was able to do. People would turn a beat on and I would just start going crazy."
"Tell your story, tell your experiences," JayDaYoungan adds, breaking down his creative process. "I don't like to hear anything or hear anybody talking. I just like to think. I just think about the past. That's what people want to hear; they want to hear what they couldn't see."
You can listen to JayDaYoungan and Yungeen Ace's new collaborative project Can't Speak On It below.
Back in March, Yungeen Ace also shared a powerful new solo single known as "So Long."
Click here to view full gallery at HYPEBEAST