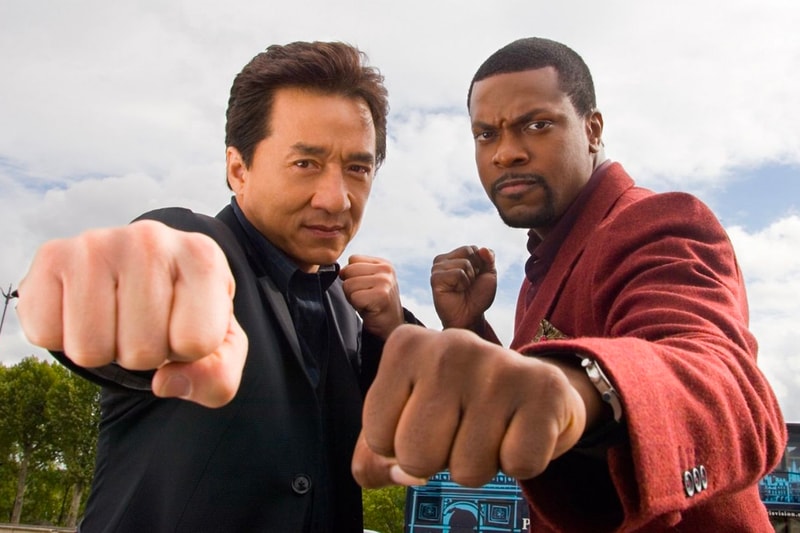 Chris Tucker shared a picture on Instagram of himself and Jackie Chan holding up the number four, hinting that a fourth installment of the Rush Hour franchise is currently being filmed and will hit theaters in the near future. It's been 12 years since we saw the pair team up for Rush Hour 3 and there have been talks about a possible fourth installment for years. It looks like fans will get their wish.
There isn't much information on Rush Hour 4 outside of the posted picture but it's a good sign that indicates the movie is on the way. Tucker plays Detective James Carter alongside Chan's character Chief Inspector Yan Lee in the franchise that began in 1998.
Last year, Tucker confirmed on ESPN's podcast The Plug that Rush Hour 4 is happening. "This is gonna be the rush of all rushes." Tucker continued, "Jackie is ready and we want to do this so that people don't ever forget it."
Earlier this year, That Hash Tag Show revealed that STX Studios are in the early development stages for a Rush Hour Reboot that will star female versions of detective James Carter and inspector Lee.
Click here to view full gallery at HYPEBEAST