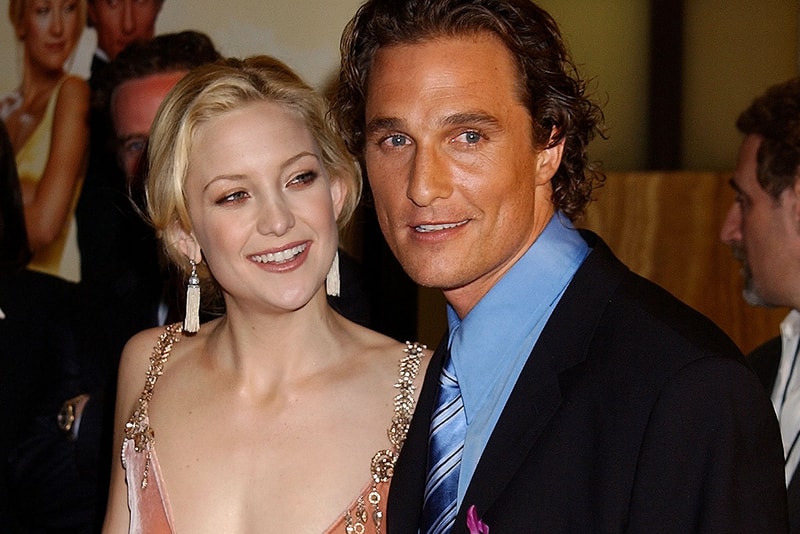 If you thought a Gossip Girl Reboot wasn't enough, E!News has just announced that How to Lose a Guy in 10 Days, famously led by Kate Hudson and Matthew McConaughey, is getting a TV series reboot. Written by Guy Branum, the story follows a "glib young online writer and an oversexed advertising executive, both looking to prove they're capable of being in a monogamous relationship who soon discover that staying in a relationship is harder than it looks."
Branum tweeted about the news on Thursday:
"We were all certain you could not make a good romantic comedy anymore because print media is dead and RomCom ladies have to work at magazines, but against the tides of history, Quibi & Paramount have agreed to let me re-write How To Lose A Guy In 10 Days. I will be observing and consulting numerous photos of shirtless Matthew McConaughey to properly research this task."
The upcoming series will only be available on the mobile streaming platform Quibi, so be sure to subscribe in order to watch the episodes once it's out. Stay tuned for further details on who they'll cast and when it will be premiering.
In other entertainment news, Netflix' unveils the plot, spoilers and chilling trailer from 13 Reasons Why Season 3.
We were all certain you could not make a good romantic comedy anymore because print media is dead and RomCom ladies have to work at magazines, but against the tides of history, Quibi & Paramount have agreed to let me re-write "How To Lose A Guy In 10 Days" https://t.co/A2YcnKqeCg pic.twitter.com/wnsAj2a24E

— Guy Branum (@guybranum) 1 August 2019
Click here to view full gallery at HYPEBAE