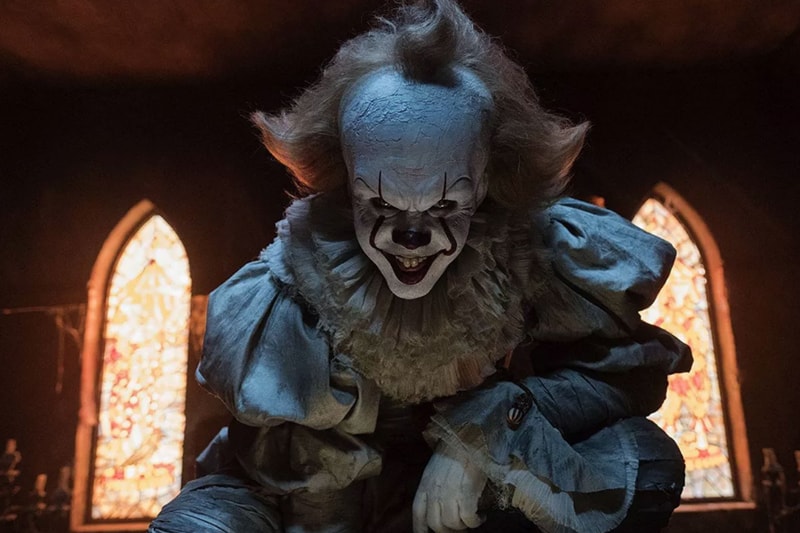 The second and final chapter of IT will be hitting the big screens come September. For fans who cannot wait, Warner Bros. and New Line Cinema are re-releasing IT: Chapter 1 in theaters next month with a special sneak peek at IT: Chapter 2.
Announced by Fandango today, the Stephen King adaptation will be returning to theaters for two-nights only: this Saturday, August 3 and Tuesday, August 6. The screening will then end with an extended eight-minute preview of IT: Chapter Two. The prequel originally released in 2017 and managed to pull in $700 million USD off a budget of $35 million USD, thus becoming the highest-grossing horror film of all-time.
The child actors of Chapter One return in a flashback capacity in Chapter Two, which recasts the characters as adults with an A-list ensemble that includes Jessica Chastain (Bev), James McAvoy (Bill), Bill Hader (Richie), Isaiah Mustafa (Mike), and James Ransone (Eddie).
Head over to Fandango now to pick up tickets for the IT: Chapter One re-release.
The rated R IT: Chapter Two releases on September 6, 2019 with a runtime of 2 hours and 24 minutes.
For more horror news, read our interview: "Ari Aster: The New Horror Hero."
Need an #ITMovie refresher before #ItChapterTwo?

Chapter One is returning to theaters for two nights in August AND includes a post-credit reveal of 8 minutes of new footage from the forthcoming sequel.

?️⏩https://t.co/KLrdFGkfJs pic.twitter.com/xds9ZLWwYI

— Fandango (@Fandango) July 30, 2019
Click here to view full gallery at HYPEBEAST