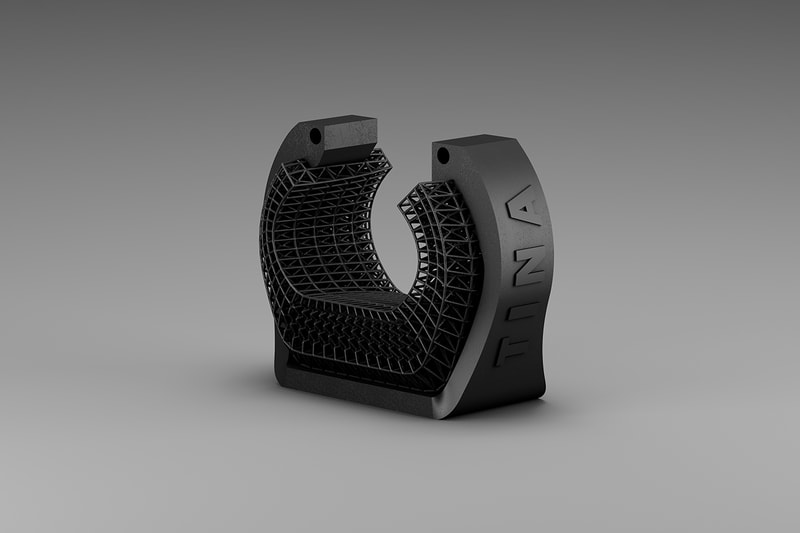 IKEA has unveiled the first prototypes of its ongoing collaboration with UNYQ — a design company that specializes in 3D-printed medical wearables — and Area Academy, which runs educational structures, programs and courses relating to e-sports. Named UPPKOPPLA, the collection is aimed at improving life for gamers, with the first three products customizable for the user's body.
The first three prototypes to be revealed are a wristband to offer support and prevent injury, keycaps to change the feel of the keyboard and a mouse "bungee" for gaming precision. Going forward, UPPKOPPLA will expand to include a range of other home products including more customized gaming accessories as well as desk supports, chairs and tables.
These products will be available from 2020, and will release through a special app. This app will use your phone's camera to scan your hand and wrist, meaning that the wristband will be produced exactly to the specifications and requirements of your body. For the other products, personalization options will include the slant, softness and texture.
In the future, IKEA hopes to use this customizable technology to create products for other groups of people. Announcing the UPPKOPPLA range, IKEA added that "the ambition is that new learnings from personalization for gamers will lead to solutions for people suffering from, for instance, physical disabilities or physical strains."
For more from IKEA, take a look at the brand's recreation of iconic living rooms.
Click here to view full gallery at HYPEBEAST