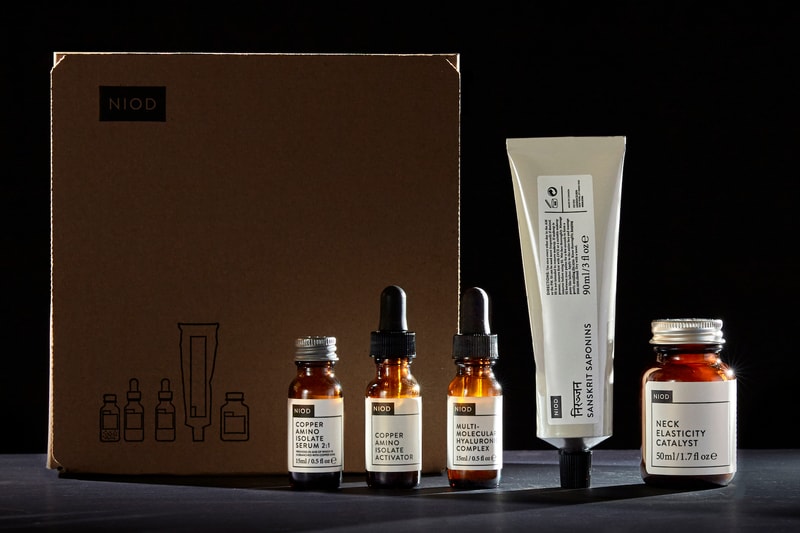 DECIEM's skincare and beauty label The Ordinary has become a cult favorite due to its affordable yet effective products, and if you're a fan of the brand, you'll love the label's sister brand, NIOD.
"NIOD is a professional range to complement dermatological and surgical options in beauty" states the website, but what exactly is NIOD? The label has divided its skincare products into four categories: Core Regimen, Support Regimen, Survival and Yešti. The Core Regimen is all about providing a base for your skin, targeting the skins multiple layers with its cult favorite Copper Amino Isolate Serum 5 and Multi-Molecular Hyaluronic Complex, as well as Modulating Glucosides.
As for the support regimen, NIOD offers products to target different areas and different skin concerns, such as neck elasticity, hydration, eye contours, pigmentation and more. All formulas are scientifically created to provide support and treat your skin, and include high-quality ingredients. Survival is a range of four protection systems that support healthy skin and protects your face against environmental factors such as pollution, stress, UV rays and more.
Lastly, Yešti is NIOD's so-called "Caretakers," and as the brand puts it, "The journey of NIOD's yešti formulations is not one of a lower standard — it is instead one that allows our collective past an overdue chance to speak."
The label has a range of products you can learn more about online at NIOD's website, and you can also purchase the label's set which features some of its best products to try. Let us know in the comments what you'll be trying, and what your favorite DECIEM product is.
Click here to view full gallery at HYPEBAE