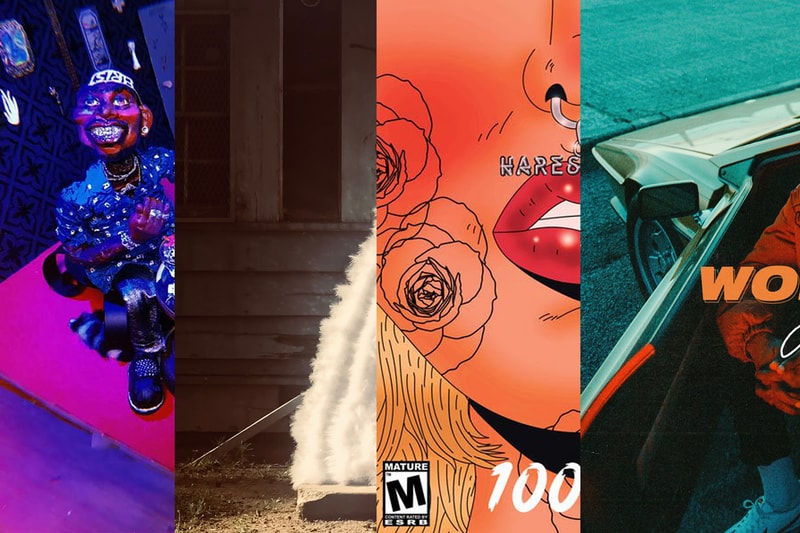 It's been a busy week of music, with a ton of artists are dropping bodies of work. To make sure our readers are all up to speed, HYPEBEAST offers ICYMI, a list of significant new projects, songs and videos that have been recently released but you may have missed. This week's selections include music from DAWN, Jay Prince, Hear Squad and GoldLink.
DAWN – New Breed [Local Action / Our Dawn]
DAWN, formerly known as D∆WN/Dawn Richard, releases her new album titled new breed via Local Action Records/Our Dawn Ent. Co-produced by DAWN herself, the LP follows her acclaimed trilogy of solo albums. This record sees the electronic R&B innovator at her peak, drawing on a wide range of influences, namely from her hometown of New Orleans. Cole M.G.N, Kaveh Rastegar, and Hudson Mohawke are some of the talents that help out on the LP as well.
Jay Prince – WONDER [DRMCLB / COSA NOSTRA MUSIC]
Following his uptempo Sango produced single "BEAMLIGHT," East London's Jay Prince delivers his new EP, Wonder. This seven-song project sees Jay do what he does best, deliver smooth bars over nostalgic production, with influences of 1990's U.S. hip-hop.
Hare Squead – "100 Miles" [Hare Squead]
After a lengthy hiatus, Dublin's Hare Squead is back with their new single "100 Miles." The trio was silent in 2018 after dropping a solid amount of music in prior years, including their feature on GoldLink's At What Cost LP. This may be the year that Tony Konstone, Jessy Rose and Lilo Blues crossover.
GoldLink – "Got Muscle" featuring Peewee Longway, WaveIQ [Squaaash Club / RCA Records]
The same week "Crew" officially goes certified 3x platinum, GoldLink makes his return with "Got Muscle" featuring Peewee Longway and WaveIQ, who also produced this record and "Justine's Interlude" freestyle, which 'Link recently debuted with a performance in his second COLORS session. The claymation cover art for "Got Muscle" is designed by Darius Moreno, the same visual artist who designed the cover art for "Crew" and GoldLink's 2017 album At What Cost.
Click here to view full gallery at HYPEBEAST
Source: HYPEBEAST