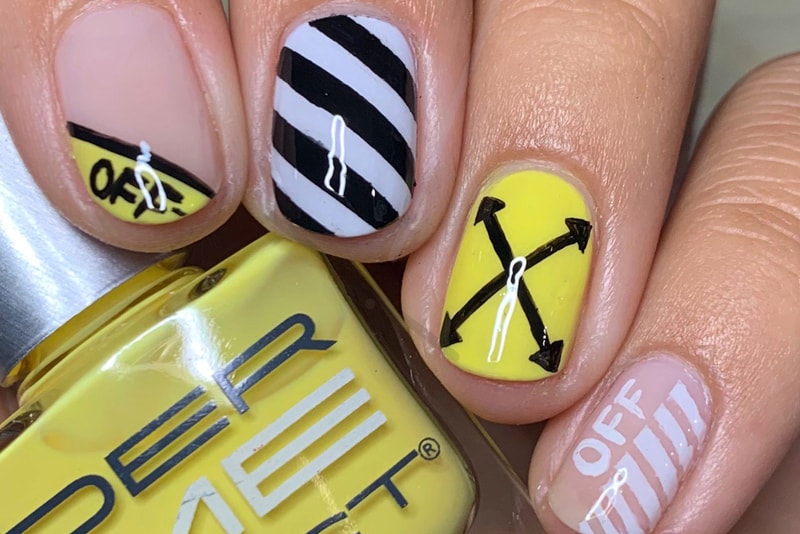 It has happened to the best of us. After weeks of wearing an acrylic or gel manicure the day of reckoning finally arrives. After removal, you find your nails to be brittle, flaky and easily broken damaging all your growth progress in just seconds. We reached out to creative nail artist Yasmeen Sandoval to get some tips on reviving nails after a particularly rough manicure wear. Grab a notepad and take some notes as she breaks down a DIY path to healthy nails and cuticles for the upcoming warm weather.
1. Take a break and allow the damaged part of your nails to grow out. Applying a nail strengthener rich in vitamins and antioxidants to your nails a few times a week will also help your natural nails regain some strength.
<
Dermelect Natural Nail Repair Kit, available at Dermelect for $25 USD
2. Cut your nails as short as you can. This will remove the thin and weak part of your nail, preventing further damage. Be sure to also keep a glass nail file handy for any unanticipated snags.

Base Coat Glass Nail File, available at Nordstrom for $12 USD
3. If your nails are peeling away from the nail bed, avoid using colored nail polish. This will help you to see if your nails are getting worse or better. However, clear nail polish and strengthening treatments are totally fine and can actually moisturize and strengthen your nails. If you can't resist the urge to coat your nails try a gentle nail polish formula with subtle color.
Jinsoon Nail Polish in "Chillin'", available at Barney's for $18 USD
4. Keep cuticles moisturized by applying a cuticle oil several times per day. We recommend keeping one at your work desk and another one on your night stand to ensure you're keeping your nails and cuticles protected in between hand-washing sessions.
Aerin Rose Oil, available at Harrod's for $63 USD
Dermelect Revital-Oil Nail & Cuticle Treatment, available at Dermelect for $14 USD
Click here to view full gallery at HYPEBAE