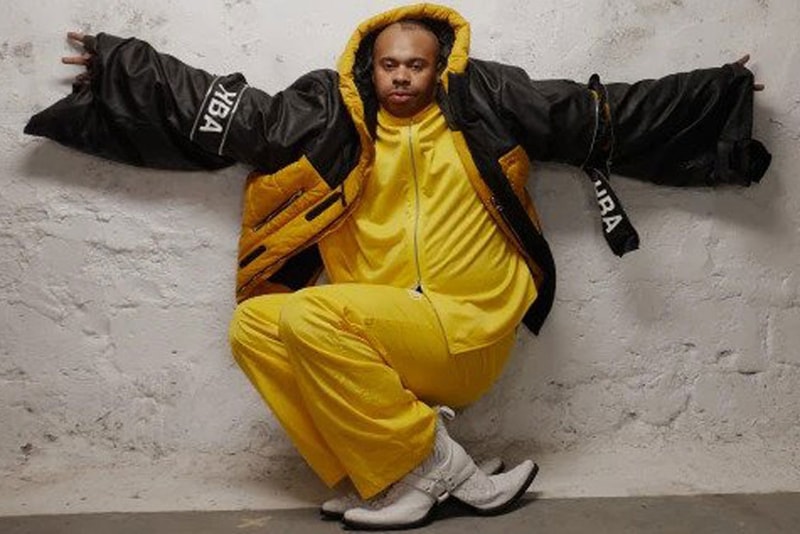 Hood by Air creative director Shayne Oliver has confirmed that the New York label has relaunched. In April 2017, Oliver announced an indefinite hiatus going on to work on personal projects including joining the creative team of Helmut Lang. In an interview with SSENSE he opens up about the relaunch and the future of the innovative brand:
Even though HBA has been on hiatus for almost two years now, you still have a strong fan base. When people talk about you now, wear your clothes, and beg for your comeback, do you think they are yearning for your ideas or the actual clothing?

The ideas! For a while, the brand worked to make new archetypes of humans, of people we never understood or people that I wanted to meet—and many resonated with that. They still do.

Do you think that after all these years of working in fashion you can still have breakthroughs?

Definitely! To me, the breakthrough comes from clarity and a conversation. If I chose to have the same conversation over and over again, then maybe not, but if I am starting a new one, then absolutely.

Is this HBA relaunch a type of breakthrough for you?

Actually, yes. Taking time off to re-think our decisions, proved to be the break we needed. Things are now more transparent than they've ever been, and that is all due to many conversations that have, and still are, happening.

Will you move away from the fast-paced environment of fashion week?

Fashion schedules are ridiculous! And fashion weeks, at this point, are no longer for the people that need them. You look at younger designers, and they get overshadowed by people that garner the most success from fashion weeks but don't actually need it. Larger houses don't need them, yet they are the only ones who can get what they need from doing them. Through runways, these younger kids essentially just become mood boards for bigger corporations who have the capability to push out [their] ideas at a faster, more commercial, more developed rate. I don't feel the need to be in that conversation. I want to remove the brand from the conversation of just fashion in general, and allow it to exist outside of the fashion system, so people can really see I am not trying to prove anything or create a vocabulary for the fashion world.

You talk about the importance of the store—will Hood by Air have one?

Not right away. With everything going on, a temporary retail store won't be the first thing we will do, but we will introduce new models inside our system that will offer contemporary retail experiences.

Can you imagine all of this going on without you? Would you ever leave the brand?

Yes and no. Yes to me going to another house, and just creating and working more—no to me leaving the brand. I never see myself leaving the Hood by Air group, as it's a part of who I am. But then again, I am my own designer too, and I do not want to limit myself just to Hood by Air. I see the brand as an extension of what I do, and in the long run, I see myself helming another brand.
Oliver confirms that he doesn't plan to play by the fashion rules shying away from the traditional fashion week presentations. He has yet to share the next move for the brand but all eyes will be watching. Read the full interview at SSENSE and peep the official photo spread.
Click here to view full gallery at HYPEBAE