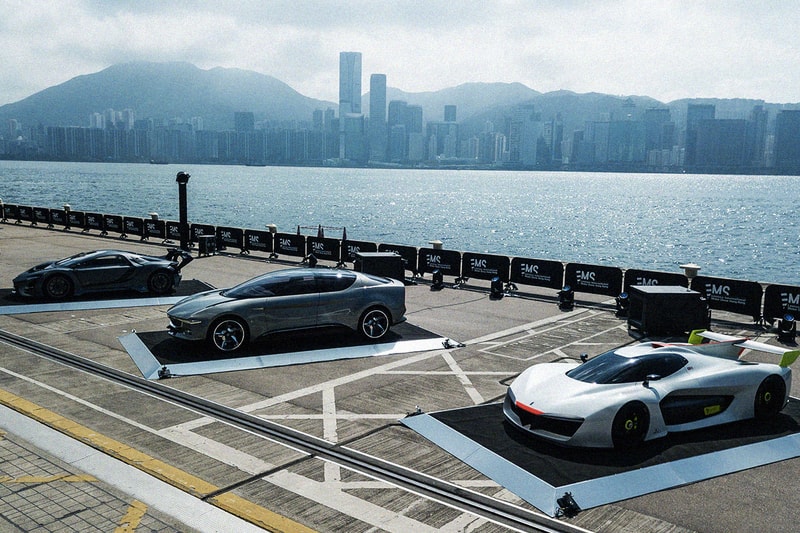 Hong Kong is gearing up to host its first-ever domestic car show, and organizers confirmed the announcement by flying in a trio of luxurious concept cars from Pininfarina, Flymove Dianchè and GFG Style. The Leviosa International Motor Show will host a variety of high-end speedsters, and the cars on display for the announcement were a mere taste of what's to come.
The inaugural Leviosa event is inspired by the theme of "Jump To The Future," so all the cars showcased were powered by electricity. This symbolizes the "transformation of future lifestyle with quality living experience," according to the press release for the Leviosa IMSHK 2019. Flymove Dianchè's BSS GT One fulfilled these concepts with fast recharge & battery-swapping systems, a complement to the EnOSTM energy IoT-infused GFG Sibylla GG 80. Pininfarina's H2 Speed, meanwhile, utilized hydrogen fuel cell technology to power the slim white vehicle.
Hosted in a 45,000 square meter space courtesy of AsiaWorld-Expo, the first Leviosa International Motor Show Hong Kong 2019 will go down from December 14 – 19. Expect a wide array of auto manufacturers to participate, as well as technological advancements like VR driving.
For more conscious automobiles, Porsche recently confirmed that its Taycan will come with three years of free charging.
Click here to view full gallery at HYPEBEAST
Source: HYPEBEAST