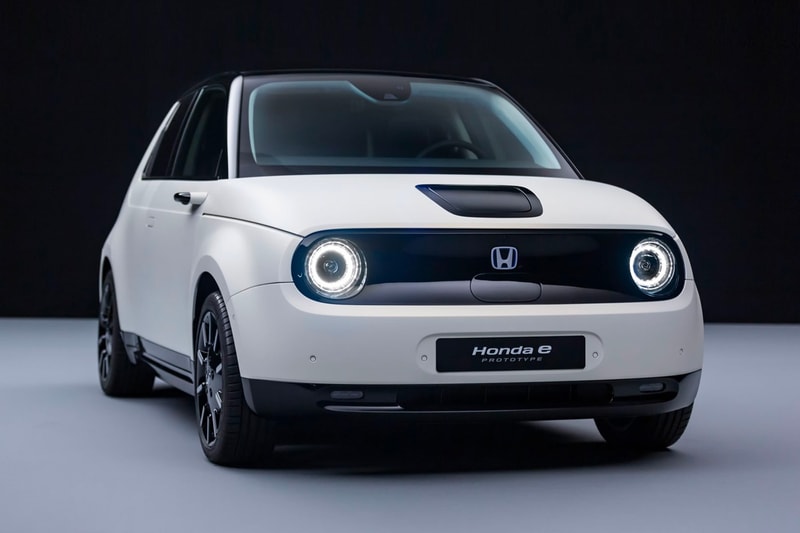 Honda has just debuted its compact electric vehicle that's sure to garner some noise. The Honda E Prototype is a direct successor of Honda's 2017 Honda Urban EV concept, and has been refined enough to be considered road-legal. The E Prototype sees a simple and streamline body in white that's contrasted by black inserts that frame both the round front headlamps and rear brake lights.
The entire car belongs in a sci-fi movie, where things like illuminated badges, multi-screen consoles, digital clusters, pop-out handles, smart mirrors, and the LiDAR system propel it into the realm of future road vehicles. To add a touch of luxury to the rear-wheel commuter, woodgrain trim was added to the dash and center console. Charging is also quite clever as the charging port has been moved to the hood for accessibility, and incorporates an LED display that reads the battery's percentage level.
Autoblog expects the range on the Honda E Prototype to be around 125 miles (200 km), with an 80% charge time of just 30 minutes. Proposed as a high-end urban EV, it is estimated that the road-ready version will sell between £25,000 GBP – £30,000 GBP ($33,000 USD – $40,000 GBP).
In other automotive news, Elon Musk launches its $35,000 USD entry-level Tesla Model 3.
Click here to view full gallery at HYPEBEAST