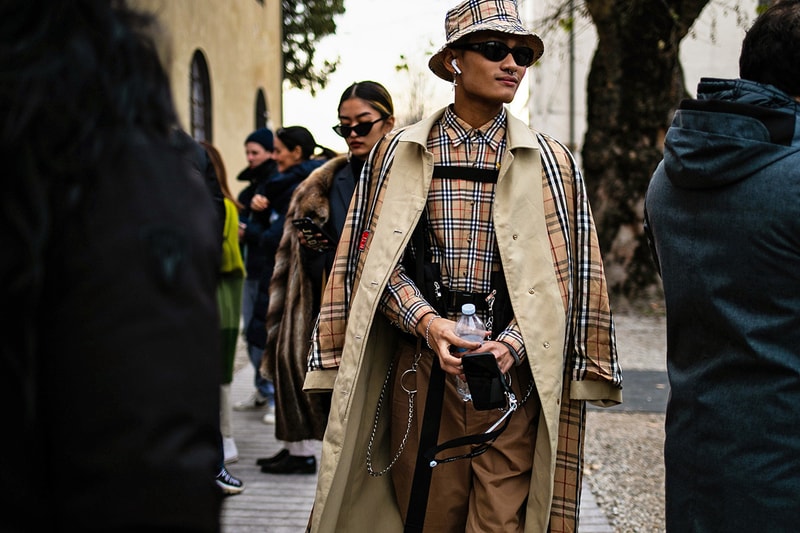 There's no shortage of podcasts in the world, but the fashion arena is still relatively underpopulated. HYPEBEAST has several healthy additions in this arena, with HYPEBEAST Radio featuring several notable names in fashion, ranging from Urban Necessities' Jaysse Lopez to adidas's Jon Wexler, there's enough for listeners to indulge in. But once you've gone through that extensive list, here's five more podcasts to listen to.
UK6
UK6
UK6 is the podcast hosted by Alexandra "Miniswoosh" Hackett of ALCH and Meg Parry and tackles sneakers and streetwear. The podcast gives useful and concrete information about how to break into the industry, going beyond the typical 'follow your dreams' advice heard elsewhere. The duo also bring a women's perspective to the male-dominated streetwear world, a welcome change from the majority of rival podcasts in this arena.
Where To Listen: Soundcloud, Apple, Spotify
The Cutting Room Floor
The Cutting Room Floor
Hosted by designer Recho Omondi, The Cutting Room Floor is a candid look inside the world of fashion with surprisingly unfiltered opinions for a designer on a public platform. Her podcast has already spoken her honest opinions about Virgil Abloh and his design acumen, the CFDA application process as well as interviewing the likes of Diet Prada and SSENSE's deputy editor Durga Chew-Bose.
Where To Listen: Libsyn, Soundcloud, Spotify, Apple
Maekan
Maekan
Maekan is the work of HYPEBEAST alumni Alex Maeland and Eugene Kan. Taking a deep dive into the world surrounding fashion, the duo take a longer look topics such as mega-influencers, the need for criticism as well as looking into newer niche publications such as 502 Bad Gateway.
Where To Listen: Apple, Player FM, Spotify
Blamo! Podcast
Blamo!
Blamo! Podcast is the work of Justin Kirkland, who interviews prominent people from the fashion industry weekly. The in-depth podcast takes a look at the person's entire careers from how they got started to the intricacies of the position they hold now. People interviewed range from Union's Chris Gibbs to stylist to the stars Ilaria Urbanati.
Where To Listen: Blamo!, Apple, Spotify
Failing Upwards
Failing Upwards
Failing Upwards is the work of Grailed's Brand Director Lawrence Schlossman and James Harris. FU is definitely the most irreverent podcast on this, mixing in serious insights with a plethora of in-jokes and humour. They've interviewed a host of US-based menswear luminaries such as John Januzzi, John Geiger and Mr Mort.
Where To Listen: Barstool Sports, Apple, Spotify
Click here to view full gallery at HYPEBEAST