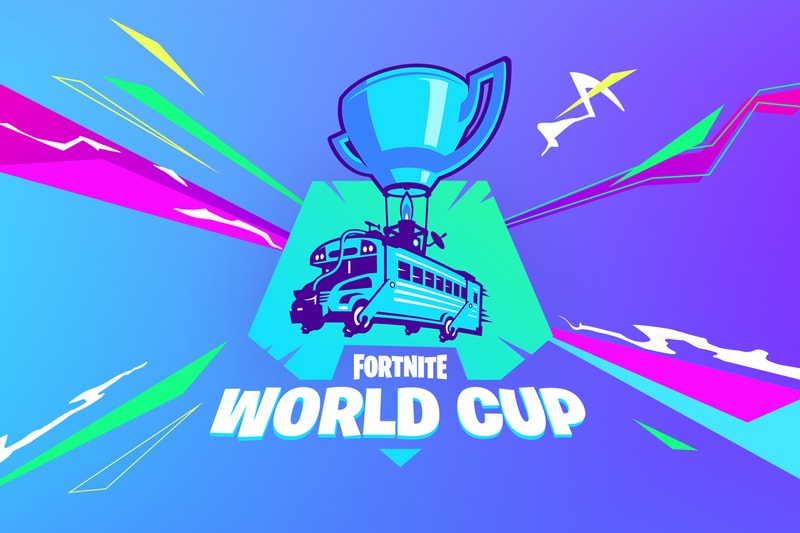 Epic Games' Fortnite World Cup is the biggest tournament for the game yet, hosted at the 23,000-seat Arthur Ashe Stadium in New York City where winners can win $30 million USD. The tournament will be broken into four different tournaments across three days, July 26—July 28.
The first day starts at 12:30 p.m. ET today (7/26) with a pre-show that transitions into the Creative Finals at 1 p.m ET. This will showcase the best player-made creations in the game with eight teams of four players competing for $3 million USD. The likes of Ninja and Faze Cizzors will be included. Afterward, at 4 p.m. ET, the Celebrity Pro-Am begins, which sees celebrities team together against one another. Last year's winners Ninja and Marshmello are expected to win again this year.
The Celebrity Pro-Am is coming to the #FortniteWorldCup Finals!

Learn more here: https://t.co/3cLV8Kr7qI

Wave 1:@LachlanYT + @Liam_J_McIntyre@Airwaks + @RLGRIME@TheChrisDenker+ @XavierWoodsPhD@DrLupo + @SigalaMusic@ONE_shot_GURL + @chandlerriggs@Ninja + @marshmellomusic pic.twitter.com/RXJbNWglj5

— Fortnite (@FortniteGame) July 18, 2019
Tomorrow (7/27) begins Duos, which will pair 50 of the game's best teams against each other like TSM, Cloud 9, and FaZe Clan. The pre-show begins at 12:30 p.m. ET before the games begin at 1 p.m. and ends at 4 p.m. ET.
Last but not least, the biggest draw is saved for Sunday (7/28), where the solo tournament will see 100 players drop on the map and battle until only one remain. Although there will be plenty of names involved such as Tfue and Danny "Dubs" Walsh, however, many participants are relative unknowns. The schedule is the same as for Duos: a 12:30 p.m. ET pre-show, followed by the tournament from 1 p.m.-4 p.m. ET, followed by the awards ceremony at 4:45 p.m. ET.
The best gamers from around the world will be competing for a full $30 million prize pool, after already earning part of a $10 million prize pool from qualifications.
There will be 100 Solos and 100 Duos who will win millions over the weekend, with each taking home $3 million USD. Anyone who places in the top four in either Solos or Duos will also take home upwards of $3 million USD, with Duo teams splitting the cash evenly.
Check out the live streams on YouTube, Twitch, Mixer, and Fortnite.com. Or you can check out the live event via the embedded videos below.
In other news, the next cover stars of FIFA 20 have officially been announced.
Watch live video from Fortnite on www.twitch.tv
Click here to view full gallery at HYPEBEAST