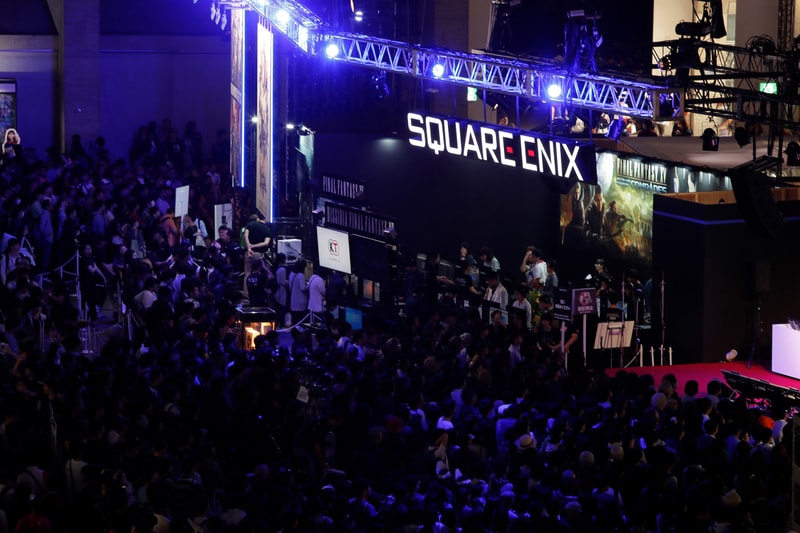 Square Enix dropped a number of bombshells during its E3 2019 panel, including numerous footage of the highly-anticipated Final Fantasy VII remake, a first look at the upcoming Avengers video game and a DLC for Kingdom Hearts III. The Japanese video game also announced Western releases for exclusive titles, plus a remaster of one of the most beloved Final Fantasy installments of all time.
Take a look at the complete Square Enix slate below.
In related news, here's everything Microsoft dropped during its time at this year's conference.
Outriders
From the creators of Gears of War: Judgement, Outriders is a co-op shooter that can be shared between up to three players. Set in what Square Enix calls a "dark and desperate sci-fi world," players must journey through unknown lands to find the source of a mysterious signal. The game has been slated for a Summer 2020 release for the PS4, Xbox One and PC.
Oninaki
Using Tokyo RPG Factory's distinctly vivid imagery, Oninaki follows a hero who travels between the worlds of life and death in order to save lost souls. These beings each give him different abilities along the way in order to overcome his next challenge. The title will be available on August 22, 2019 for the PS4, Nintendo Switch and PC.
Final Fantasy Crystal Chronicles Remastered Edition
The 16-year-old Final Fantasy RPG spinoff will once again be seeing the light of day. Crystal Chronicles is getting remastered for the PS4, Nintendo Switch and mobile, and is due Winter 2019.
Kingdom Hearts III DLC Re:Mind
This action RPG game took the world by storm in January 2019, and Square Enix has announced its first paid DLC entitled Re:Mind. Along with Sora's new Keyblade transformation, it's been announced that Roxas, Aqua and Riku will be available as playable characters. Not much is known about the storyline, but the trailer did reveal interactions between a young Xehanort and the Masters of Masters at the Keyblade Graveyard, plus a conversation between Luxord and Xigbar. Re:Mind is slated for a Winter 2019 release.
Final Fantasy VIII Remastered Edition
In 2018, Square Enix announced that a number of titles in the Final Fantasy franchise will be getting the Nintendo Switch and Xbox port treatment. Final Fantasy VIII was noticeably missing, and now we know why. Final Fantasy VIII Remastered Edition will be released this 2019 for the PS4, Xbox, Nintendo Switch and PC.
Marvel's Avengers: A-Day
Adding to the Avengers hype train is Crystal Dynamics and Eidos Montreal's video game take on the Marvel franchise. None of its big screen counterparts are involved in the creation of the game, nor do the characters look similar to the actors, but it does follow the films' visual style. A-Day's storyline revolves around a mission-gone-wrong for the world's favorite heroes, eventually turning the group into public enemy number one. Packed with a ton of action, the trailer also reveals the possible in-game death of an Avenger. Players will be able to take control of Captain America, Iron Man, Hulk, Black Widow and Thor, and will feature a four-player online co-op. With Square Enix releasing content for the game over multiple years, it also confirmed that every new character and map added will be free of charge. Marvel's Avengers: A-Day releases May 15, 2020 for the PS4, Xbox, PC and Stadia.
Final Fantasy VII Remake
After announcing its release date, Square Enix unveiled new information and previewed gameplay footage and of the well-awaited Final Fantasy VII remake. The game's combat will be composed of real-time action and strategic command-based combat, upgrading from Final Fantasy XV's slightly confusing combat mechanics. Cloud will have an ATB meter that, when filled, will allow him to enter tactical mode, slowing down time and choosing abilities, items and spells from the command menu. Players can also switch between characters with the press of a button, previewed with a team up between Cloud and Barret.
Producer Yoshinori Kitase noted that they're anticipating two Blu-Ray discs worth of gameplay content. "The first game in this project expands on the story of Midgar and is such an elaborate retelling that it's become a solid standalone game in its own right," he explained. The remake will remain episodic, similar to the 1997 original. Final Fantasy VII will release March 3, 2020 for the PS4.
Others
Square Enix will be releasing Circuit Superstars (formerly known as Apex Racing League) in 2020. SaGa: Scarlet Grace and Romancing SaGa will both see Western releases, the first landing on the PS4, Nintendo Switch, Steam, iOS and Android, and the latter on the PS4, PS Vita, Nintendo Switch, PC, Xbox One, iOS and Android. Finally, the remastered version of The Last Remnant is now available for the Nintendo Switch along with the announcement of War Of The Visions, the follow-up to the mobile game Final Fantasy Brave Exvius.
Click here to view full gallery at HYPEBEAST