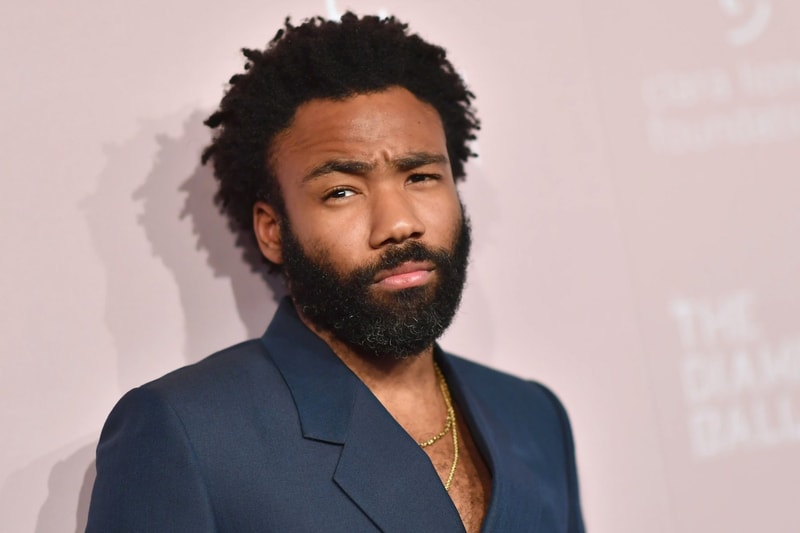 Donald Glover and Rihanna's Guava Island project finally made its debut over the weekend, which was shared via Amazon Prime along with being live-streamed on Coachella's YouTube Channel.
For those who haven't seen it yet, the 54-minutes, Hiro Murai-directed film centers around a singer named Deni (played by Donald Glover) who believes his music will help unite his island. Rihanna takes on the role of Deni's girlfriend, Kofi, whom he promises to write a song that's as beautiful as she is.
The highlight of the film is of course the reworks of some of Childish Gambino's, Glover's moniker, biggest hits including "This Is America," "Feels Like Summer" and "Summertime Magic." Of course new music is also spotlighted from the singer/songwriter such as "Die With You," "Red's Cargo" and "Time." Below is a list of all the music featured in Guava Island.
In related news, Childish Gambino gave an emotional Coachella speech about his late father, Mac Miller and Nipsey Hussle.
Guava Island music credits:

"Die With You"
Written by Donald Glover and Dacoury Natche
Produced by Donald Glover and DJ Dahl
Performed by Childish Gambino
Childish Gambino appears courtesy of Wolf & Rothstein/RCA Records

"Red's Cargo"
Written by Donald Glover
Performed by Donald Glover and Ernesto Gomez

"Dialogo Colombiano"
Traditional arranged by Javier Campos Martinez
Performed by Afrekete
Courtesy of Pan Records

"This Is America"
Written by Donald Glover, Ludwig Göransson and Jeffrey Williams
Produced by Donald Glover and Ludwig Göransson
Performed by Childish Gambino
Childish Gambino appears courtesy of Wolf & Rothstein/RCA Records

"Summertime Magic"
Written by Donald Glover and Ludwig Göransson
Produced by Donald Glover and Ludwig Göransson
Performed by Childish Gambino
Childish Gambino appears courtesy of Wolf & Rothstein/RCA Records

"Baila Mi Rumba"
Written by Francisco Fellove Valdes
Performed by Julio Gutiérrez
Courtesy of Craft Recordings, a division of Concord

"Time"
Written by Donald Glover and Ludwig Göransson
Produced by Donald Glover and Ludwig Göransson
Performed by Karla Talía Pino Piloto and Alain Jonathan Amat Rodriguez

"Feels Like Summer"
Written by Donald Glover and Ludwig Göransson
Produced by Donald Glover and Ludwig Göransson
Performed by Childish Gambino & Deni's Band
Childish Gambino appears courtesy of Wolf & Rothstein/RCA Records

"Die With You (Island Version)"
Written by Donald Glover and Dacoury Natche
Produced by Donald Glover and Andres Levin
Performed by El Alacran
Click here to view full gallery at HYPEBEAST