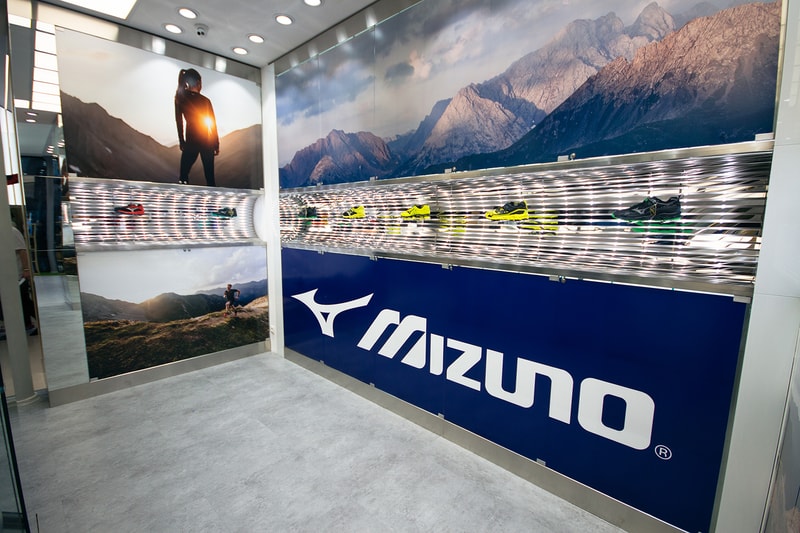 Mizuno made a comeback in Paris last night with its 90's Athletic Collection sneaker launch party at Parisian sneaker store Shinzo. The final event in a wider series of European launch parties, the party saw a host of guests from the French streetwear community convene to celebrate the release. Each event has been a moment to both look back on the history of Mizuno and its vast archive, and bridge the gap between the future of the sneaker space the brand is exploring by creating a sense of community with fellow sneakerheads in Venlo, Warsaw, and Milan.
Shinzo offered a raffle for guests to line up outside for a chance to win tickets to the event. The five lucky winners received a chance to cop a free pair of Mizuno sneakers or sporting accessories. The event space was adorned with select Mizuno Athletic Collection sneaker colorways, baseball gloves and archival karate pieces in glass casing. A line up of DJs played back to back [getting this info] with the night concluding with a special guest appearance from DJ Snake himself.
Check out what went down in the gallery above, and peep the Mizuno sneakers for yourself online.
Click here to view full gallery at HYPEBEAST