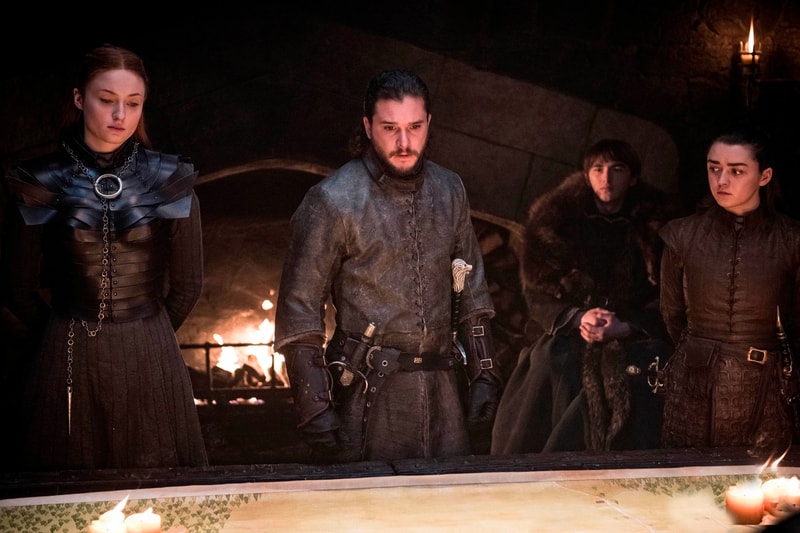 Continuing its scheduled teasing for the final episodes of Game of Thrones, HBO recently delivered a sneak peek at Season 8 Episode 4.
Set for a 78-minute run time, "The Last War" will provide audiences with a moment of calmness as Winterfell mourns those that died at the hands of the Army of the Dead and looks toward its future. But some contemplative looks tease impending trouble which is guaranteed to be caused by Cersei and her new troops.
Scroll through the new photos above which show Daenerys' fleet, Dany and Drogon, a mass funeral at Winterfell honoring those that perished and a meeting between Cersei and Euron.
In case you missed it, catch a trailer for Game of Thrones Season 8 Episode 4 which shows the "The Last War" is here.
Click here to view full gallery at HYPEBEAST