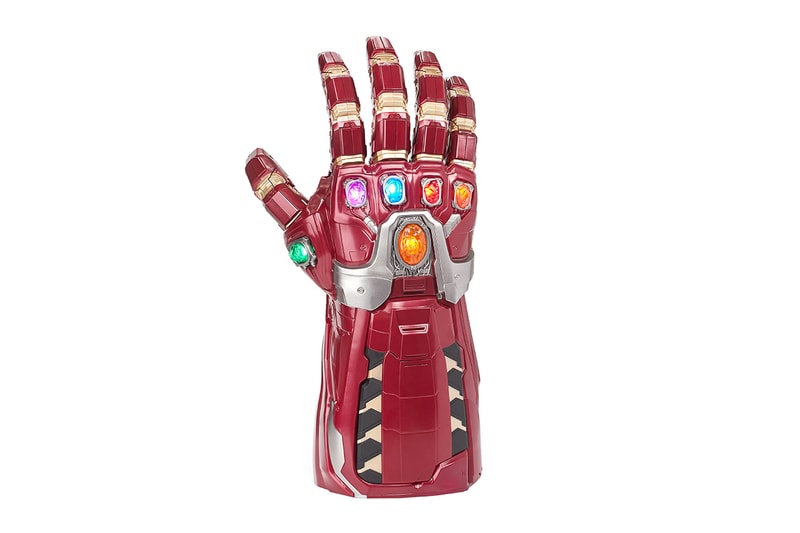 Hasbro has partnered with Marvel to unveil a new collection of toys inspired by Avengers: Endgame, covering everything from 6-inch figures to an electric powered gauntlet. The gauntlet is the stand-out piece in the new collection, with six Infinity Stones that pulsate with glowing light. Pushing the central Infinity Stone also activates a range of sound effects inspired by Endgame. Lastly, the gauntlet can be locked in a clenched fist position.
Other items in the new range include a number of poseable 6-inch figures with articulated arms and head. The range of figures is set to include characters such as Captain America, Black Panther and Ant-Man, as well as the Iron Spider armor and a member of the Chitauri. Additionally, a number of 12-inch figures are set to release which can be connected to Hasbro's Titan Hero Power FX launcher, which allows character-specific sounds and phrases, as well as the ability to launch projectiles.
The electric-powered gauntlet is available for pre-order from Amazon now ahead of its Fall 2019 release. The full range of Endgame-inspired figures are available at select retailers now.
Hasbro aren't the only company to release a special-edition gauntlet, with Hot Toys dropping a life-size version recently.
Click here to view full gallery at HYPEBEAST