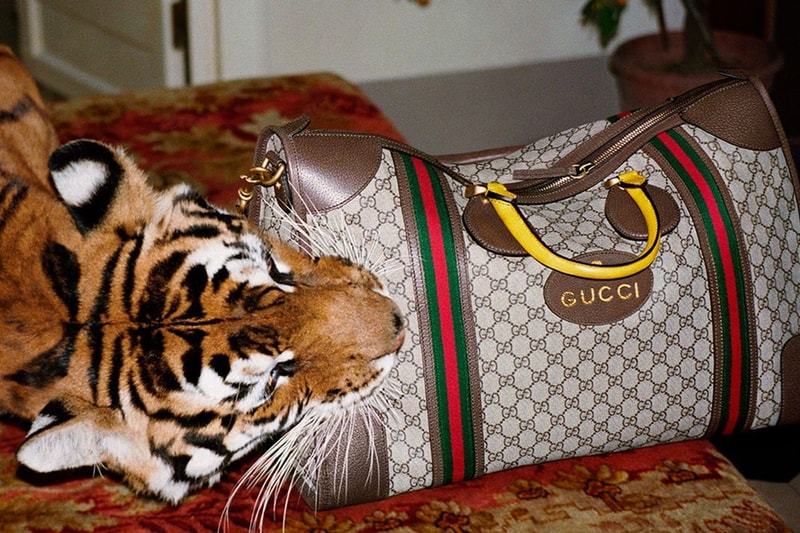 Luxury reseller The RealReal just unveiled its Luxury Resale Report 2019, which documents streetwear's current success in the consignment market, a growing number of millennial shoppers and a rise in sustainability awareness amongst consumers. Findings detail that the company's streetwear category has seen "triple-digit year-over-year growth," as well as a 280% spike in search numbers.
Most-searched streetwear brands include (in order) YEEZY, Off-White™, Nike, Supreme and Adidas. YEEZY also stands at the top of the sneakers category, followed by (in order) Prada, Balenciaga, Nike and Golden Goose. Gucci takes the cake, however, reigning supreme across all of The RealReal's product categories.
The RealReal's Sneaker & Streetwear Expert Sean Conway sums up streetwear's consignment success to its familiar drop model. "[The] approach of limiting supply has always caused surges of demand in the secondary market, but we've seen a big uptick over the past year," says Conway. In addition to streetwear's expected popularity with millennials, women showed a 95% spike in purchasing streetwear items originally marketed towards men.
Since streetwear has a growing audience in both numbers and age demographic, customers will likely make a transition from streetwear to luxury brands at some point, encouraged by growing income and boundary-crossing collaborations like Supreme x Louis Vuitton. The report marks Gucci and Louis Vuitton as two of the most significant gateway brands, likely due to Alessandro Michele's graphic collections and Virgil Abloh's streetwear approach to runway. "Gucci and Louis Vuitton have successfully adapted to the shifting demographics of luxury shoppers with relevant collections from creative directors with fresh points of view," notes The RealReal's COO Rati Levesque. "Both brands feel unique among a crowded field of luxury labels vying to win with millennials."
Luxury watches are also proving to be transition pieces for consumers, as the accessory category saw a 132% percent growth in overall demand, as well as a 58% spike in interest from consumers aged 18 to 34. According to the report, the two most popular watch brands are Patek Philippe and Rolex. A key takeaway from the watch category is that higher-end timepieces took prescience over tech-focused smartwatches like the Apple Watch, meaning consignment shoppers are ready to invest in craftsmanship.
For more in business news, see what WeWork going public means for the shared economy.
Click here to view full gallery at HYPEBEAST