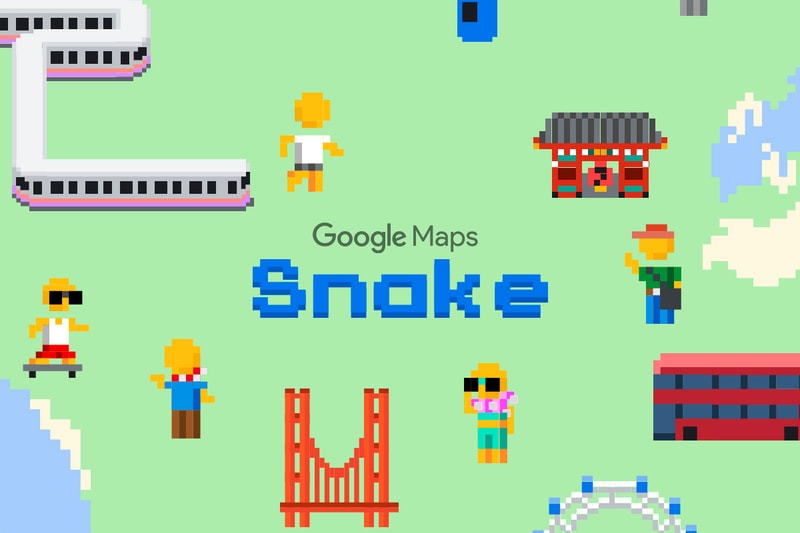 April Fools' Day has landed and amongst the fake news that has been taking over the Internet during the past few hours, Google has decided to add a bit of fun into one of its famed apps by placing the retro game of Snake into Google Maps.
Only set to be a temporary update, the classic game can be played now until the end of the week for all iOS and Android users globally. Interested players can find the game in the app's menu. To start, select a city, such as Cairo, São Paulo, London, Sydney, San Francisco, Tokyo, or the entire world, and then swipe to move your bullet train or double decker bus, around the map. The goal is to pick up passengers and hit famous landmarks.
The good news is, for those who don't have the app, a standalone site is available so that the game can be played on a desktop. Head over to snake.googlemaps.com to play now and check for the update on your portable devices.
Omar Abdelaziz, Product Manager of Google Maps stated:
"Google Maps shows you how to get around on foot, car, train and bicycle, and now, you can ssslither to your destination too. Starting today, you can play a twist on the snake game in different locations across the world—including Cairo, London, San Francisco, São Paulo, Sydney, and Tokyo—right from Google Maps."
Google
Snake first appeared in 1997 on Nokia phones and has since become somewhat of a cult game. In more gaming news, Magic: The Gathering unveils full War of the Spark trailer.
Click here to view full gallery at HYPEBEAST