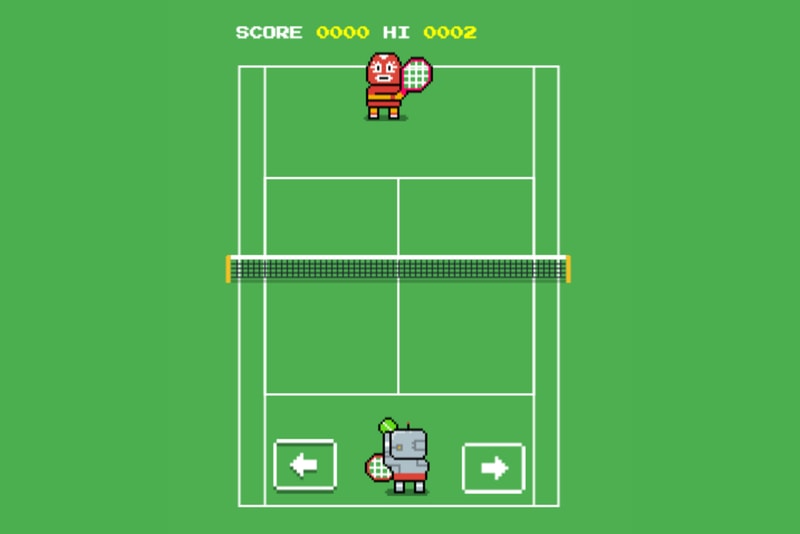 If you've been inspired by Simona Halep's convincing victory or Novak Djokovic's record-breaking five-set win, you now have the perfect opportunity to put your tennis skills to the test. Google — a company known for hiding little easter eggs and games within its sites and apps — has created a tribute to this year's Wimbledon Tournament in the form of an 8-bit tennis game.
Though it's hidden, the game is very easy to access. First, go to Google and search for "Wimbledon scores." Once the results have loaded, Google's own purple widget will display all the scores of the tournament. You'll see that the scores have been categorized, with Men's Singles first, then Women's Singles etc. You'll also notice that the list of categories continues on past the box, so hover your mouse over the category bar and scroll all the way to the end, where you'll find a little pixelated tennis ball (we've circled it in red for you in the image below). Click that, and you're in the game.
The game is quite simple and easy to play. The mechanics are very much like pong, but laid out vertically instead of horizontally. You can use your arrow keys to control your player to get to the ball, and he'll hit the ball automatically. The longer you play, the faster the ball gets. If at this point you're wondering why the game is so hard to beat — that's because it's unbeatable. The aim of the game is simply to reach as high a score as possible, which is calculated from the amount of rallies you manage to pull off.
Elsewhere in gaming, Blizzard has announced that it will immediately shut down a game on Overwatch if the system finds someone cheating.
Click here to view full gallery at HYPEBEAST